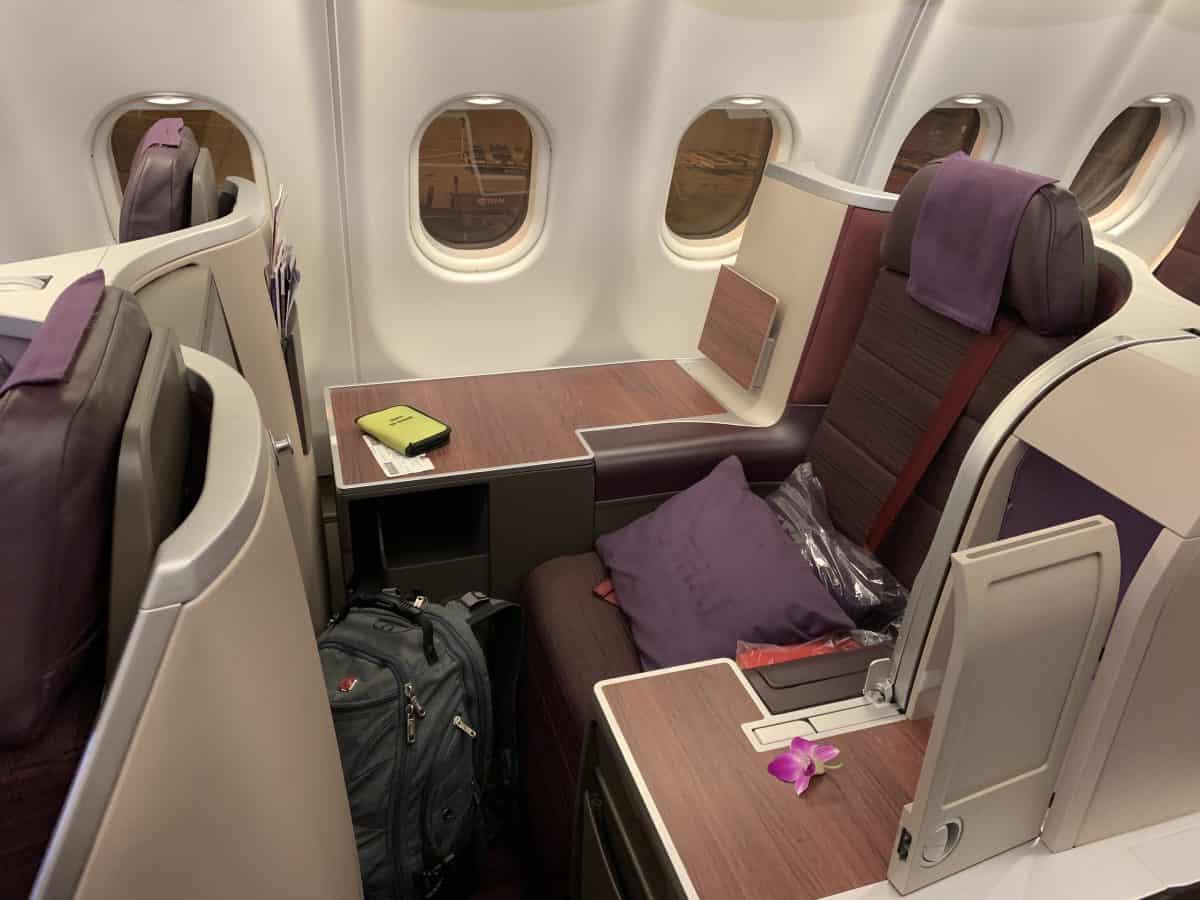 Last summer I took an extended vacation to Bali, Indonesia. On first glance this may sound like an expensive trip. But I was able to use my American Express Platinum Card along with some travel hacking to book a round trip ticket for $244. And the best part was the return ticket included 3 business class flights. The whole trip should have cost over $10,000.
Travel Hacking
I have been preaching travel hacking to anyone who will listen. How to get cheap tickets. What credit cards to use. It seems complicated, and it did to me, but it became an addiction.
I spend hours reading blogs and searching for deals. I have flown to Boston for less than $10. I flew round trip to Hawaii for $33. Round trip to Barcelona for $52. Round-trip in business class to Japan for $400. Round trip to Europe for $370 and round trip to Las Vegas for $12.
American Express Membership Rewards
I was able to book my flight to Bali through Aeroplan (Air Canada's reward program). Did I fly Air Canada or use miles I acquired flying Air Canada? No. I have never flown Air Canada. It was thanks to my American Express Platinum card and some travel hacking tricks.
Aeroplan has excellent reward availability on partner airlines to Asia for a fixed redemption of 45,000 miles in economy and 77,500 miles in business class. And they do not charge high fuel surcharges.
Aeroplan is also a transfer partner of American Express Membership Rewards. This means miles I earn using my American Express Platinum Card can be transferred to Aeroplan.
I was able to secure enough miles for my trip through the initial bonus offer. Voila. I booked a flight to Bali for 45,000 miles and $12 in taxes/fuel charges.
On the way home, I found a trip with three business class segments. These flights cost me 77,500 miles and $181 in taxes. I used more of my Membership Rewards points along with travel hacking tricks to acquire enough miles for the purchase.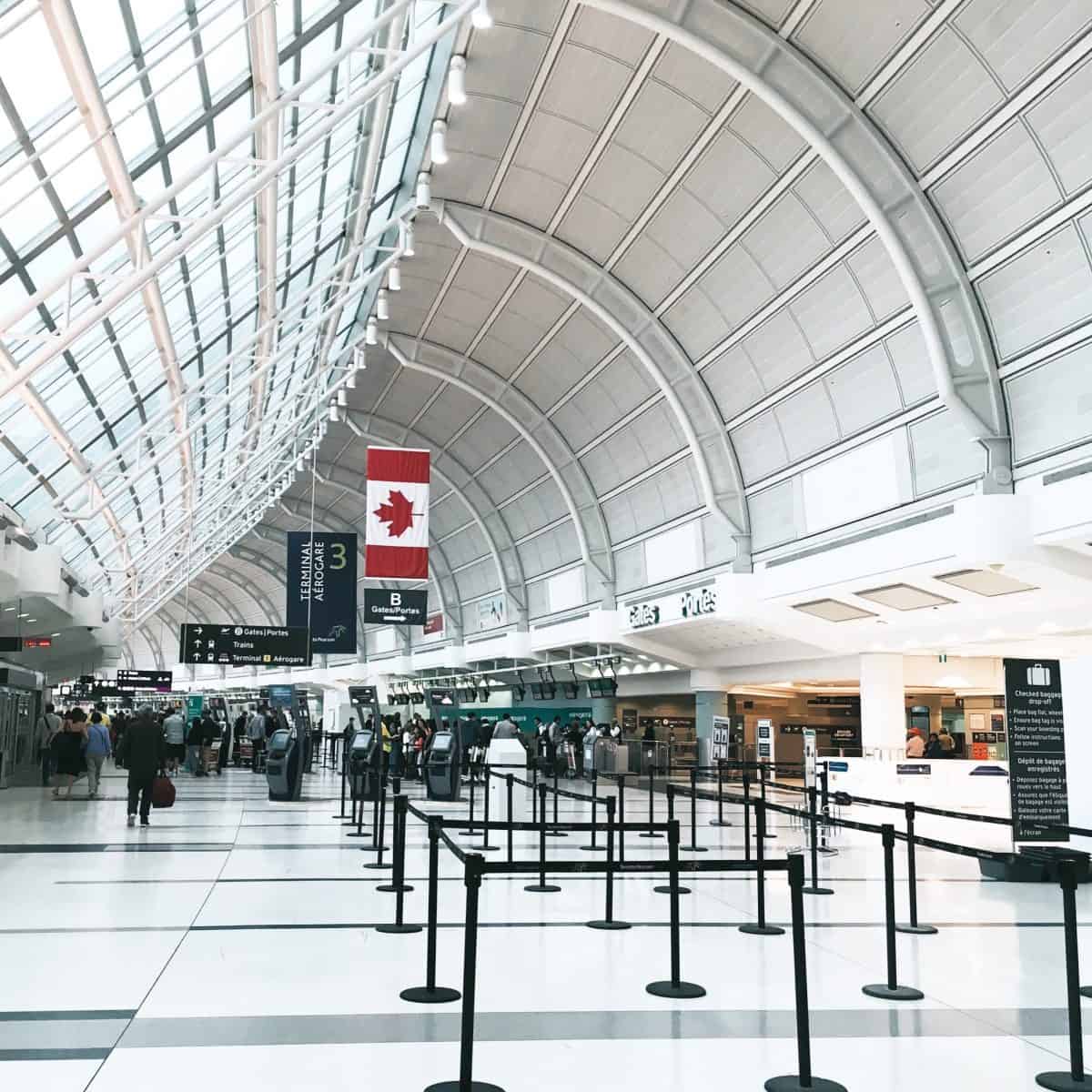 One mistake I did make was that I initially picked a window seat. Closer to my departure date, I decided I wanted an aisle. I get pee anxiety. I can go 12 hours at work without peeing, but the minute that Fastens Seat Belt sign goes on, I'm crossing my legs and wishing I had a foley. Changing my seat assignment cost me $50. We all make mistakes.
American Express Platinum Card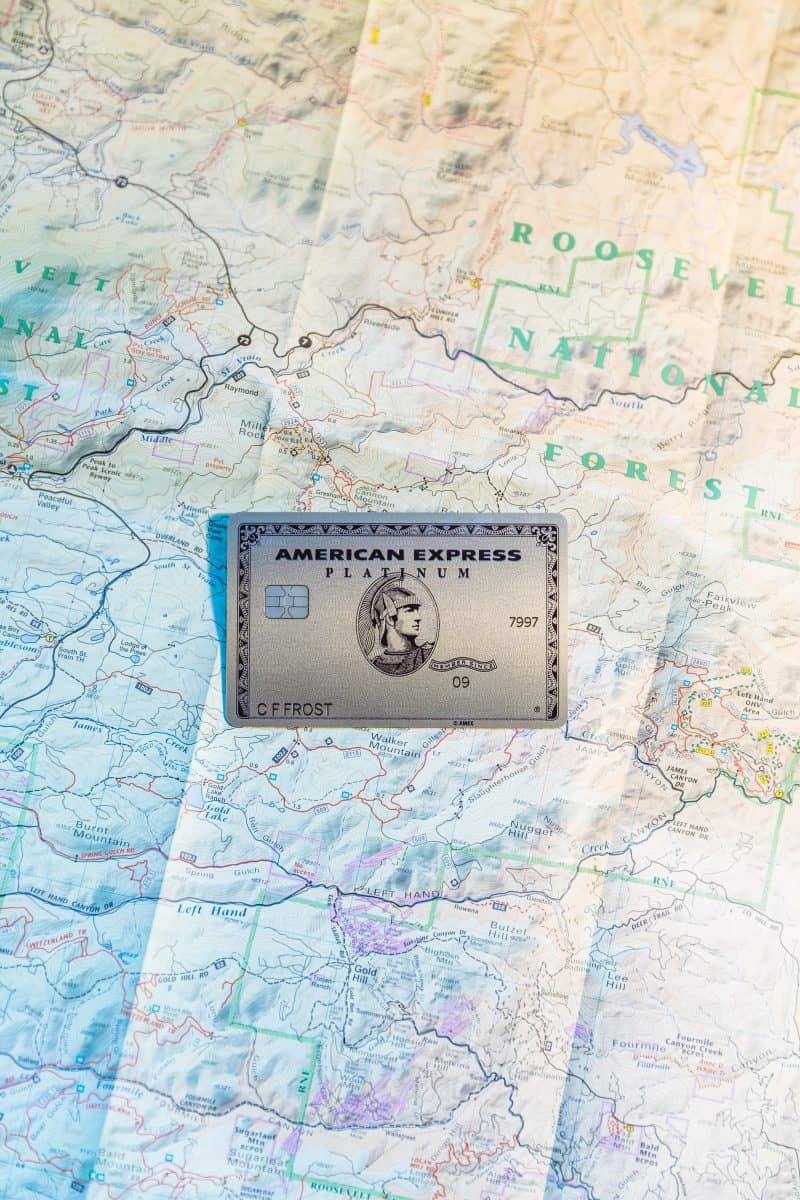 The American Express Platinum card currently has a bonus offer of 60,000 miles if you spend $5,000 in 3 months. The annual fee is steep at $550. But hear me out. I promise it is worth it.
American Express Centurion Lounge Access
The Centurion Lounge is one of my favorite domestic lounges. (You can read about my favorite here.) Currently, there are lounges in Miami, Las Vegas, San Francisco, Hong Kong, Houston, Dallas, New York, Philadelphia, and Seatle. Future plans include Denver, JFK, LAX, Heathrow, Pheonix, and Charlette Douglass.
You can expect a full buffet of hot food, unlimited craft cocktails, internet, and plenty of outlets. All customized to the location. For example, in the San Francisco lounge, guests can do Napa Valley inspired wine tasting, while in Houston, the menu is Tex-Mex.
One downside is that the lounges tend to be overcrowded. Expect to search for a seat. New lounges being built are larger, so I hope the overcrowding will improve. Either way, just having this perk makes up for the high annual fee.
Priority Pass Select Lounge Membership
The Priority Pass is the #1 reason to get this card. The priority pass gives you and two friends (subject to change by lounge) access to more than 1300 lounges worldwide. That means free food and drinks anytime you fly. How much does a beer at an airport cost? $8. A burger? $18
If you take three trips a year and have a couple of beers and food, you have already saved over $100. And let us be honest. It's never just a beer. That shot of whiskey they give you a "deal" on seems always to hit the spot.
Travel Hacking Tip: The American Express Platinum priority pass does NOT include restaurants, unlike the Chase Sapphire Reserve. At airports where there are no or few lounges, the Priority Pass will partner with restaurants. The pass gives you $28 (plus $28 for a guest) towards your meal, including drinks. Check your home airport and see what Priority Pass offers. If it is restaurants, you may want to get the Chase Sapphire Reserve instead.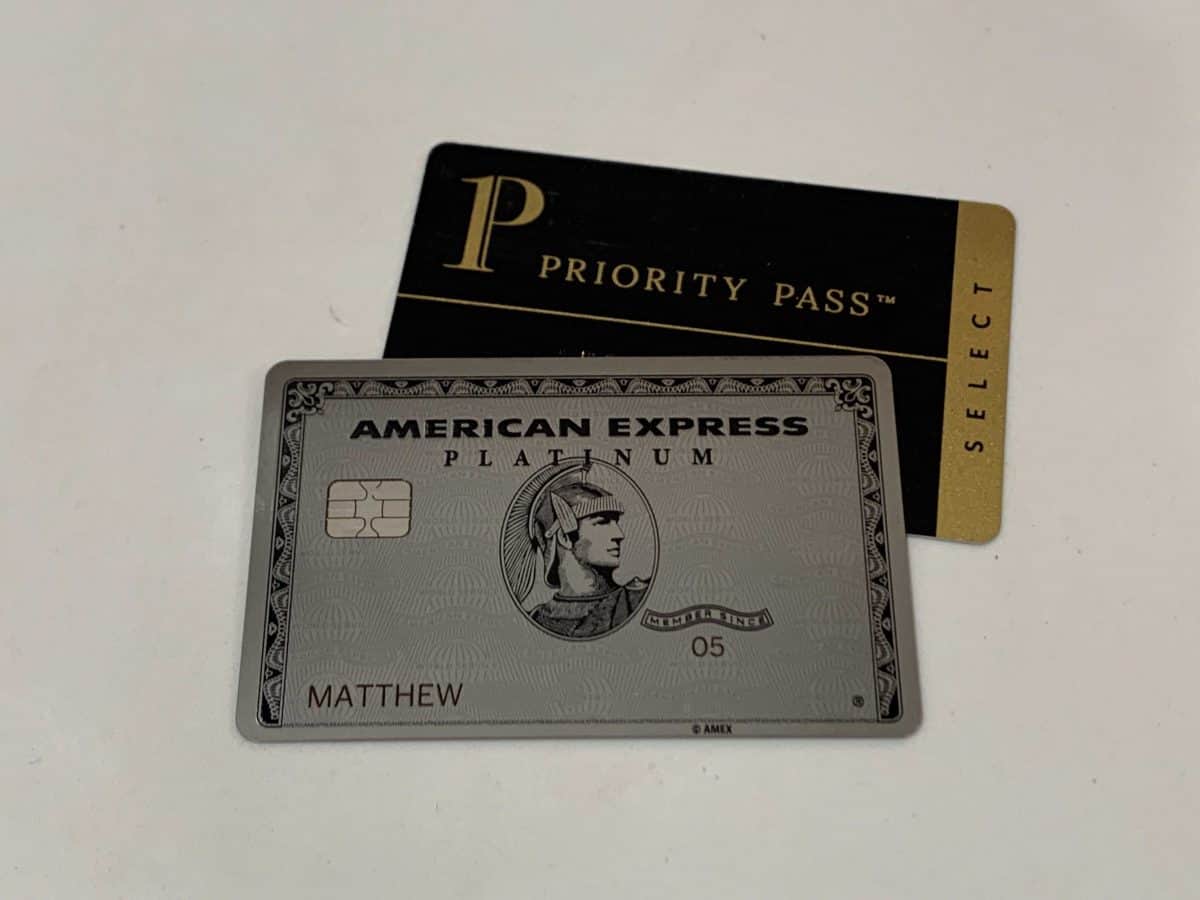 Delta SkyClub Access
The Platinum card gives you access to all Delta Sky Lounges when flying Delta. To enter, just show your valid Platinum Card, valid ID, and same-day boarding pass for a Delta flight. You may purchase guest access for your spouse or domestic partner and a child under 21, or up to two other traveling companions for $29 per person.
Travel Hacking Tip: Ok, this is not the most ethical tip, but it is entirely legal. Delta has a 24-hour cancellation policy. The policy includes same-day travel. In fact, per customer service, you can cancel your reservation after the flight takes off for a full refund. This means you can purchase a random Delta ticket on the day of your scheduled flight and enter a Delta Sky Lounge. Then cancel your Delta ticket and continue with your travel plans. I don't want to 100% promise it will work, but I have done it. And I spoke on the phone with two delta representatives who confirmed the cancellation policy. I suggest calling and confirming the policy before purchasing the ticket, as airlines are also changing their rules.
The Global Lounge collection
Several other lounges can be accessed with the Platinum card. The Escape Lounge brand is located at smaller airports, including Reno-Tahoe (RNO) and Providence (PVT). Another lounge company that cardholders have access to is Airspace, which has locations in San Francisco (SFO) and Cleveland (CLE). For a full list of available lounges, see The Global Lounge collection. In total, the American Express Platinum card gives cardholders access to lounges in 130 countries. That is a lot of free food and alcohol.
Earn 5x Points on Airfare Booked Directly Through the Airline or Amextravel.com
Earn 5x Ultimate Reward points for travel booked directly with the airline or through American Express Travel. 5x points are the best point earnings on travel for any credit card currently. The catch is if you are not booking through American express, cardholders must book through the airline's website. You can not use Expedia or Kayak.
Trip Delay and Trip Cancellation Coverage
Starting January 1st, 2020, American Express began offering trip delay and cancellation coverage. If you pay for your round-trip flight with the Platinum Card you will be eligible for:
Trip Cancellation Insurance: You can get reimbursed for up to $10,000 of nonrefundable expenses – and up to $20,000 a year total – if your flight is canceled due to weather, an injury, or illness, and other "covered reasons."
Trip Delay Insurance: A flight delayed by more than six hours is eligible for up to $500 in reimbursement for lodging, food, and other associated expenses.
Travel Hacking Tip: Coverage is only available on round-trip tickets. Round-trip reward flights are covered if taxes and fees are charged to the card.
$200 in Annual Airline Fee Credits
The credit does not include actual tickets. It only applies to any incidentals, such as baggage fees and online wifi. It also includes memberships to discount clubs, such as Frontier Airlines' Discount Den.
Travel Hacking Tip: It seems that Southwest Airlines gift cards purchased through Southwest's website also trigger the credit. If you fly Southwest Airlines a lot, I suggest using the Platinum card to buy a $200 gift card. Then you can use use the credit towards actual tickets. I have used this trick for two years on several American Express credit cards with no problem. Again, I can't guarantee 100% that it will work for you. If you fly Southwest a lot, then you will spend the gift card anyways, even if you don't get the credit.
$200 in Annual Uber Ride Credits
$200 in Uber credit is an excellent deal if you use Uber a lot, which I do. The catch is the credit is spread over the year. $15/month January-November and $35 in December. And remember, Uber is cheaper than a DUI.
Travel Hacking Tip: Although it says Uber ride, the credit also applies to Uber eats.
$100 in Annual Saks 5th Ave. Credits
I don't shop at Sak's 5th Avenue, but I will always take free money. Think of it as a $50 gift card January-June and another $50 gift card July- December.
Travel Hacking Tip: Check out this article for tips on what and how to spend your credit. Whenever buying anything, it is best to try and buy through cashback websites. Accessing Rakuten (formally Ebates) on the way to the Saks website can give you up to 11% cashback. Check out the link for some great tips.
$100 Application Fee Credit for Global Entry or TSA PreCheck
If you don't have Global Entry and TSA PreCheck, get it now! I am sure you have seen people at the airport walk past you and go right to the front of the line. Not only is there a shorter security line, wait for it… Travelers who have TSA Precheck do not have to take off their shoes nor take out their laptops or liquids.
Travel Hacking Tip: Several credit cards come with this benefit. If you already have TSA Precheck and Global Entry, the credit can be used for anyone. It would be a great Christmas gift for someone. They do not need to know it was free.
If that is not enough, Global Entry allows US citizens to fly right through immigration. No one wants to wait in the immigration line after a long international flight.
Travel Hacking Tip: For anyone who does not have TSA Precheck and Global entry, there is a way to shorten the time spent in the immigration line. Mobile Passport is an app that allows passengers to fill out their immigration forms online. There is a separate line for Mobile Passport users at immigration in most airports/cruise terminals. The line can be just as short as the Global Entry line. I am sure you have disembarked the plane and walked by signs advertising this service. Most people don't pay attention to them. It can be done at any time right up to getting into line. And it's free.
TSA Precheck/Global Entry is easy to get. You just go online and fill out some information. Pay with your American Express Platinum. You will get a credit on your account. Next, you will need to set up an appointment with the TSA Precheck office. Voila. No lines for four years.
Travel Hacking Tip: Currently New York residents can not apply for Global Entry, but can still apply for TSA Precheck.
Instant Marriott Gold Elite and Hilton Honors Gold Status
I very rarely stay in hotels when I travel. I use Airbnb or stay in hostels, but earning status with these hotel brands have a lot of perks.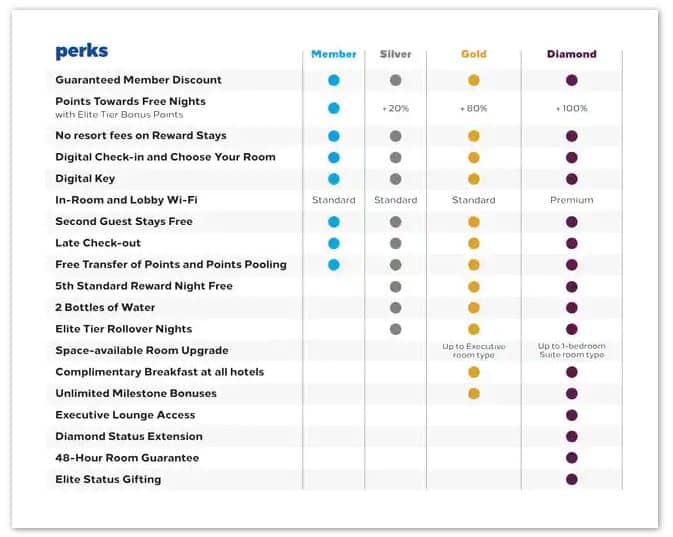 Instant Rental Car Agency Status with Hertz, Avis, and National
Another great perk if you tend to rent cars a lot. Depending on the company and the level of status, perks include skipping the line and the ability to earn free rentals.
Several other benefits come with the platinum card, but I just touched on the major ones that I use.
Bottom Line
I was able to fly across the world in business class for next to nothing because of my American Express Platinum card. Yes, it does have an annual fee of $550, but as you can see from above, you get your money back and then some.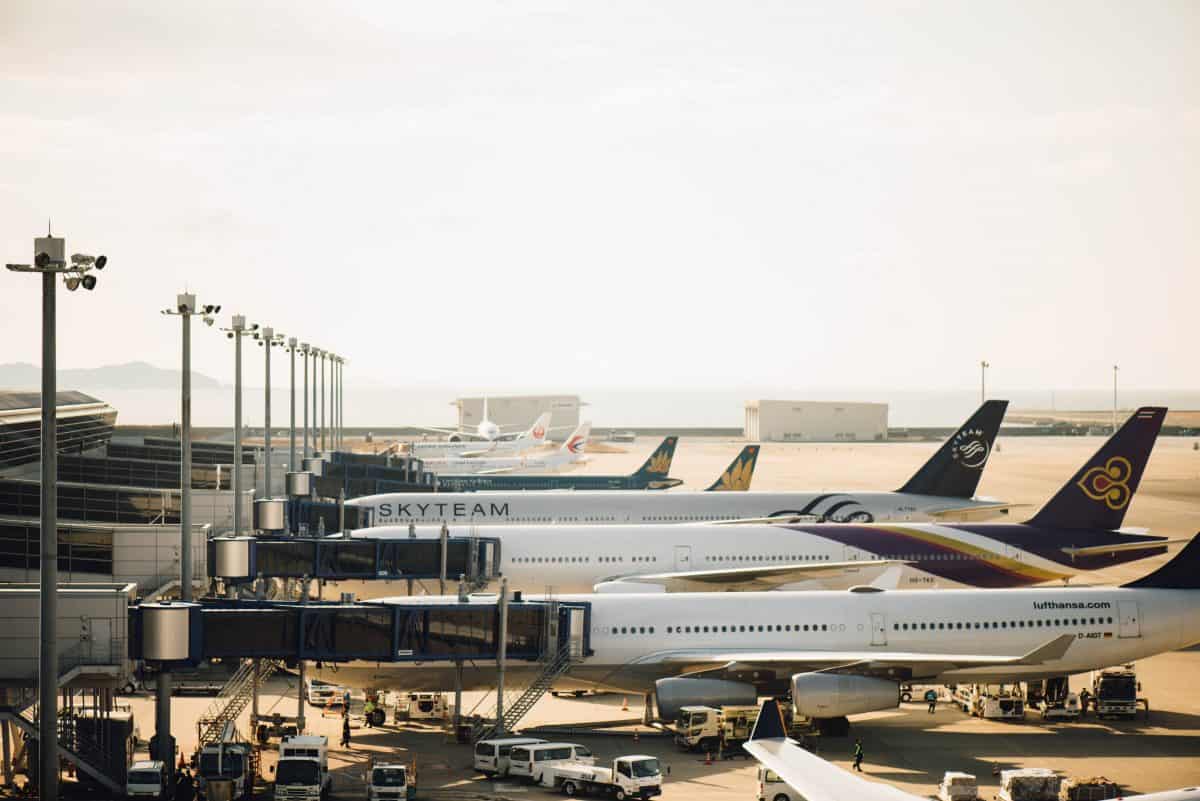 The American Express Platinum offer of 60,000 Ultimate Reward points after spending $5,000 in 3 months is a great deal. $5,000 may seem like a large number, but there are many ways to hit the spending limit. Check out this article from The Points Guy. The Points Guy is one of my favorite travel blogs, and I recommend joining his email list if any of this interests you.
If nothing else, I hoped I piqued your interest into the world of travel hacking. Safe Travels.
*** DISCLAIMER: This post does contain some referral links. Any opinions expressed in this post are my own and have not been reviewed, approved, or endorsed by my advertising partners. The information is up to date and factual to the best of my knowledge but is subject to change at any time. I am not an investment advisor, financial planner, nor legal or tax professional and articles here are of an opinion and general nature and should not be relied upon for individual circumstances.***