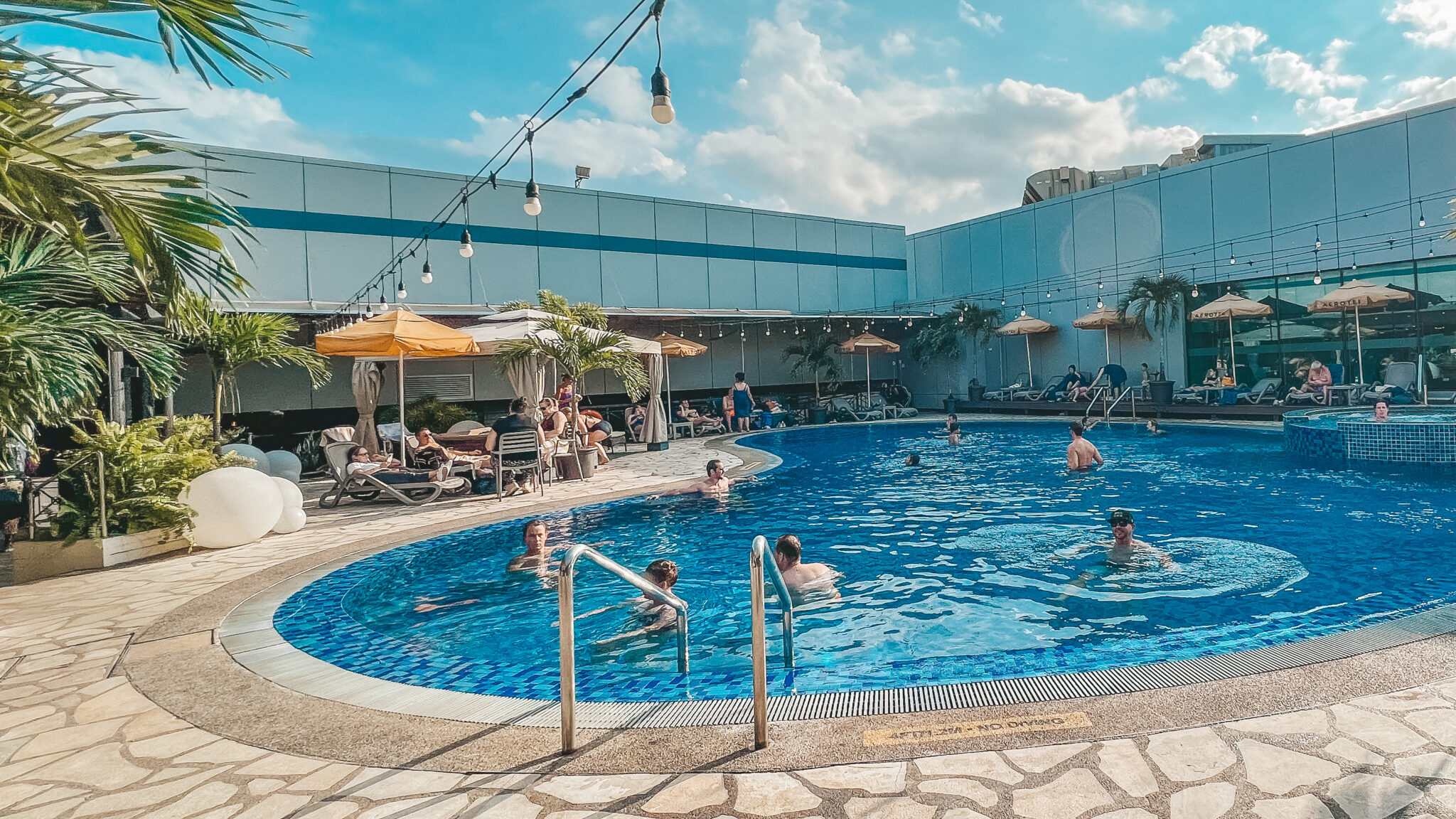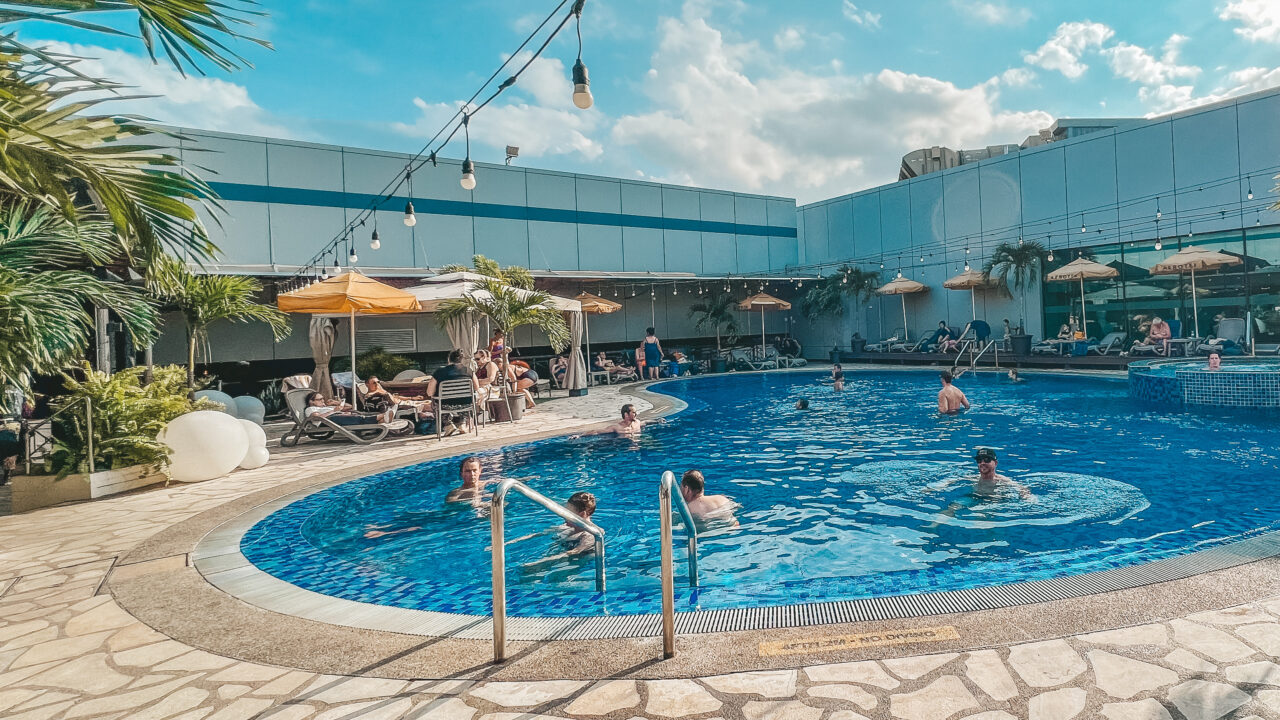 It might sound wild to want to live in an airport for 24 hours, but Singapore's Changi Airport is ranked #1 in the world. Imagine an airport where you can lounge by the pool, watch a movie, and ride a bike. You can also shop at the Jewel, a mall that is famous for the largest indoor waterfall.
Disclaimer – Although the waterfall is breathtaking, skip the Jewel unless you have more than 24 hours to explore the airport. If you decide to check out the Jewel, check out my next blog on the Do's and Don't of visiting the Jewel. 
So, what can you do for 24 hours in Singapore's Changi Airport?
See the World's Largest Indoor Waterfall at the Changi Airport Jewel
Yes, you are reading that right. I don't recommend going into the Jewel, but I do recommend seeing the waterfall. In fact, the best way to see it without a 100 tourists in your way is from above. Take the Skytrain that connects Terminals 2 & 3. The train, accessible without leaving security, slowly passes through the Jewel right next to the waterfall.
Rent a Bicycle and Do Some Plane Spotting
Nothing about this airport should shock you. GoCycling, part of Hub and Spoke, rents bikes by the hour that will take you around the airport and through the Changi Jurassic Mile – a short one-kilometer paved path with life-size dinosaurs, both plant and human eaters. Be brave and rent a tandem. Cliff and I did and we are still talking.
Disclaimer: First, the signs and map make it seem like Hub and Spoke is in the airport. It is not. It is a trek from the Jewel and other terminals. Second, we assumed they would have a place to lock up our luggage, but instead, we had to pay for shower access and lock up our luggage in a small locker room. Later, we passed a row of bike lockers near the rental counter that was cheaper and the perfect size for our luggage.
I also want to thank Cliff for riding a bicycle midday in hot and humid Singapore. And with a smile on his face.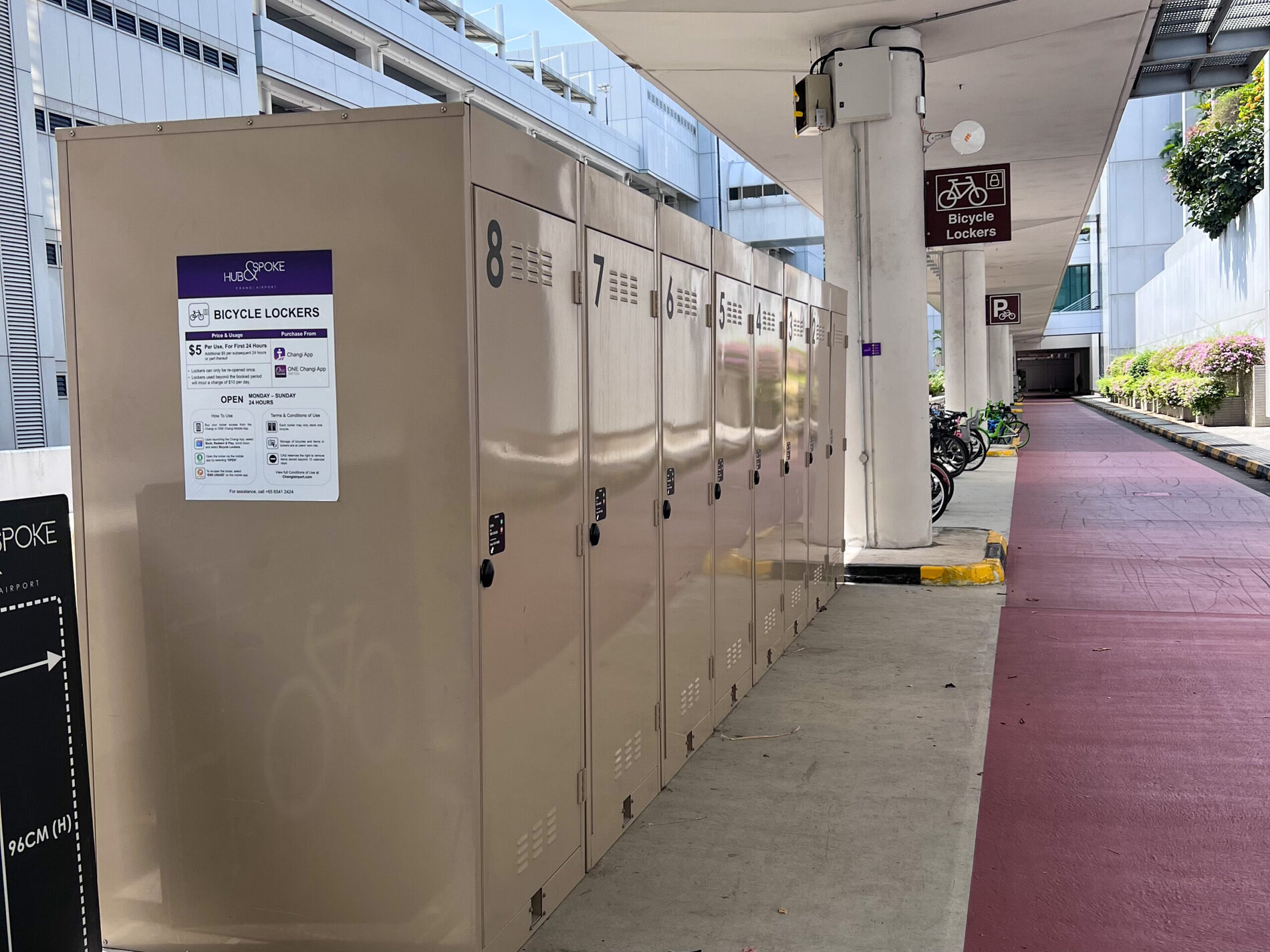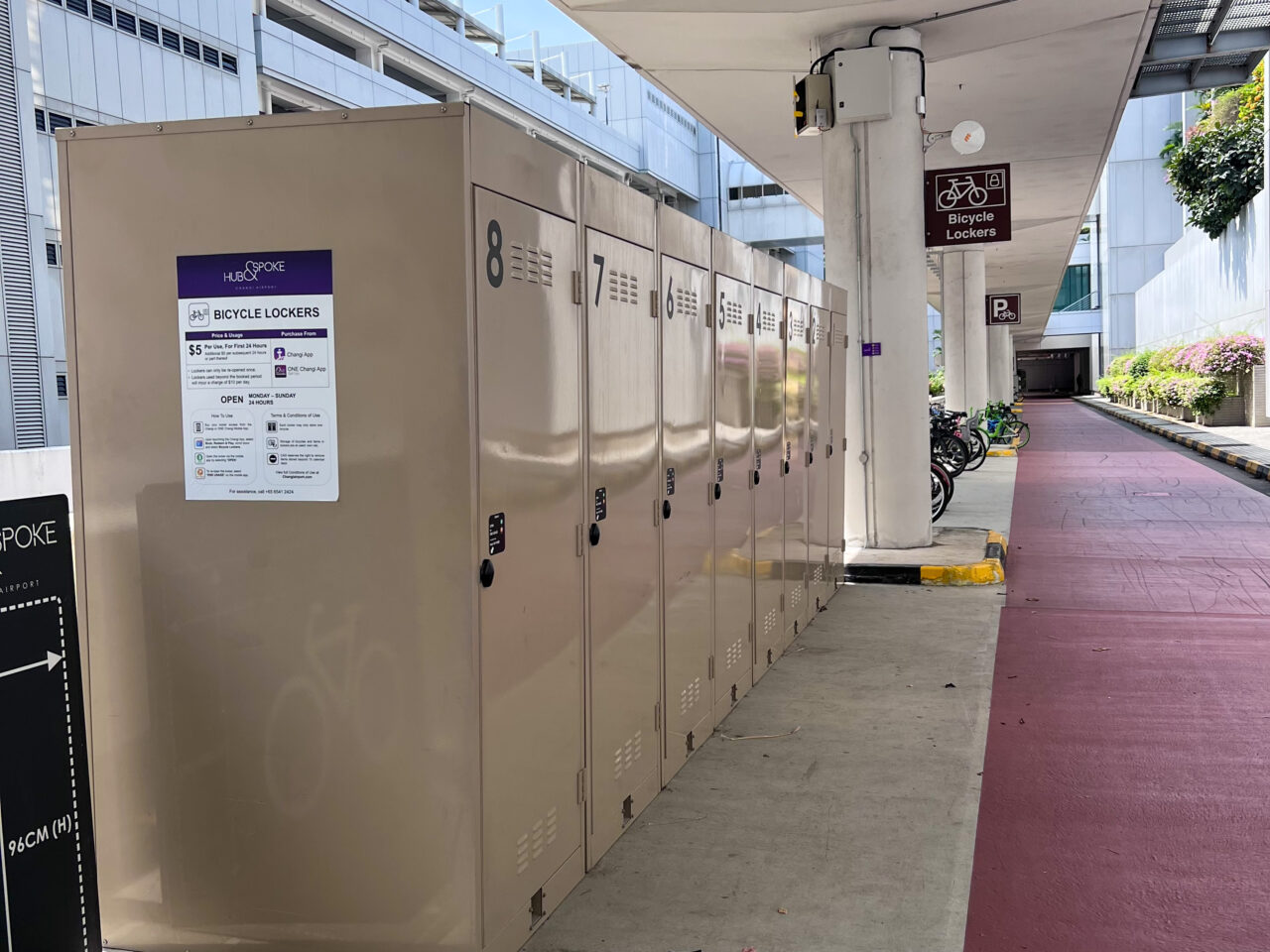 Get a Workout In
Hahahaha… that's funny. However, multiple gyms are located throughout the terminals for all the overachievers. Several lounges had fitness centers either free or with a day pass. A gym is also available at Hub and Spoke and the pool. Yes. I did say pool.
Tip: Lounge Pass
Buy a lounge membership. Free Alcohol, Free food, free showers, free nap rooms, free fitness centers (boo) and did I mention FREE Alcohol.
Take a Nap Without Leaving Security
We didn't want to be completely miserable and exhausted for our long flight home, so we decided to get a little horizontal sleep. We did entertain the thought of canceling our reservation and just napping in the lounge so we had more time to play, but then responsible Cliff decided it was a bad idea. Don't tell him, but he was right. We reserved a room at the Aerotel Transit Hotel, located right in the Terminal. It wasn't cheap but convenient. Rooms are reserved by the hour, but I promise it's not "that type" of hotel. The reservation includes access to the pool and free room service.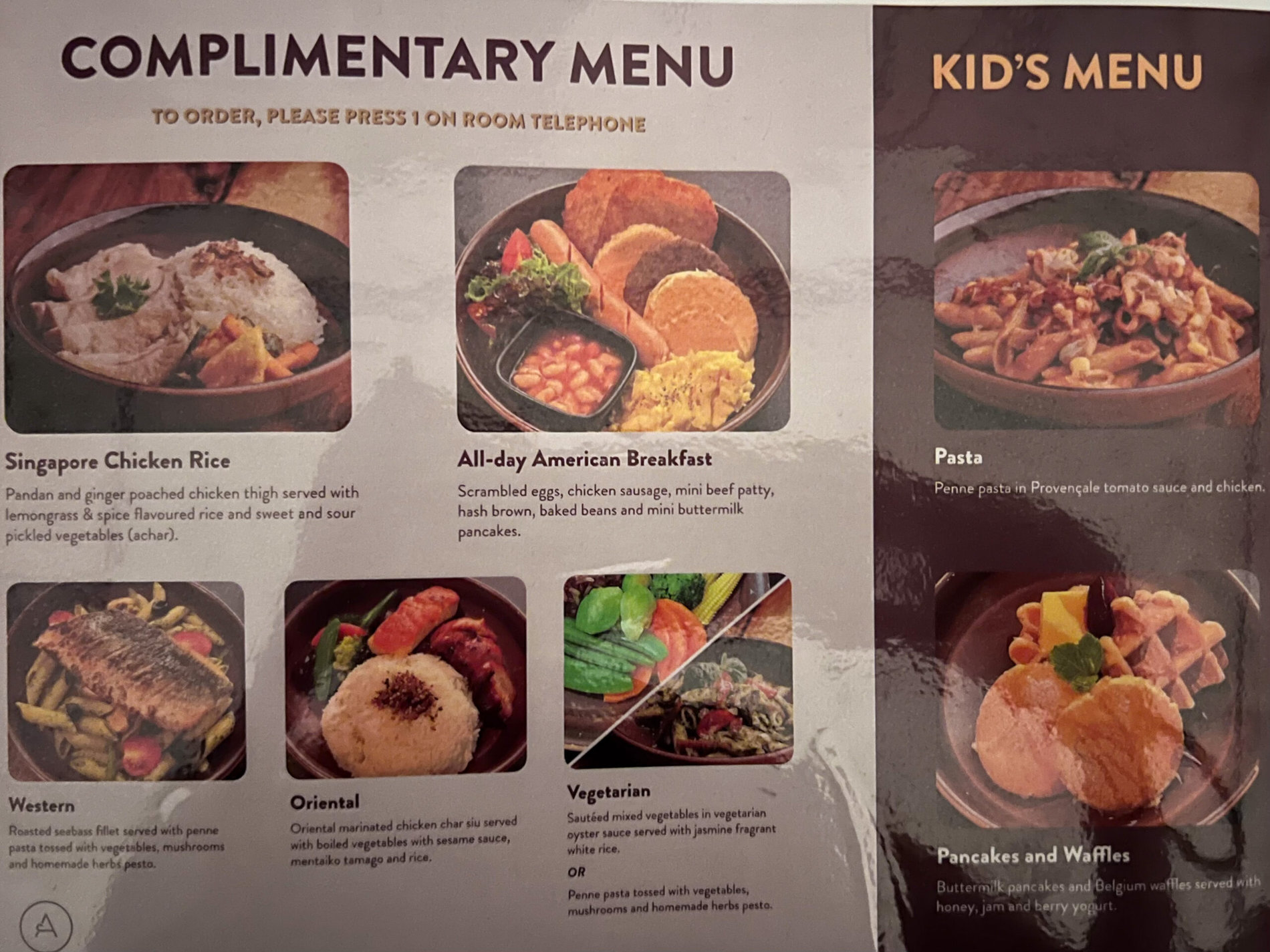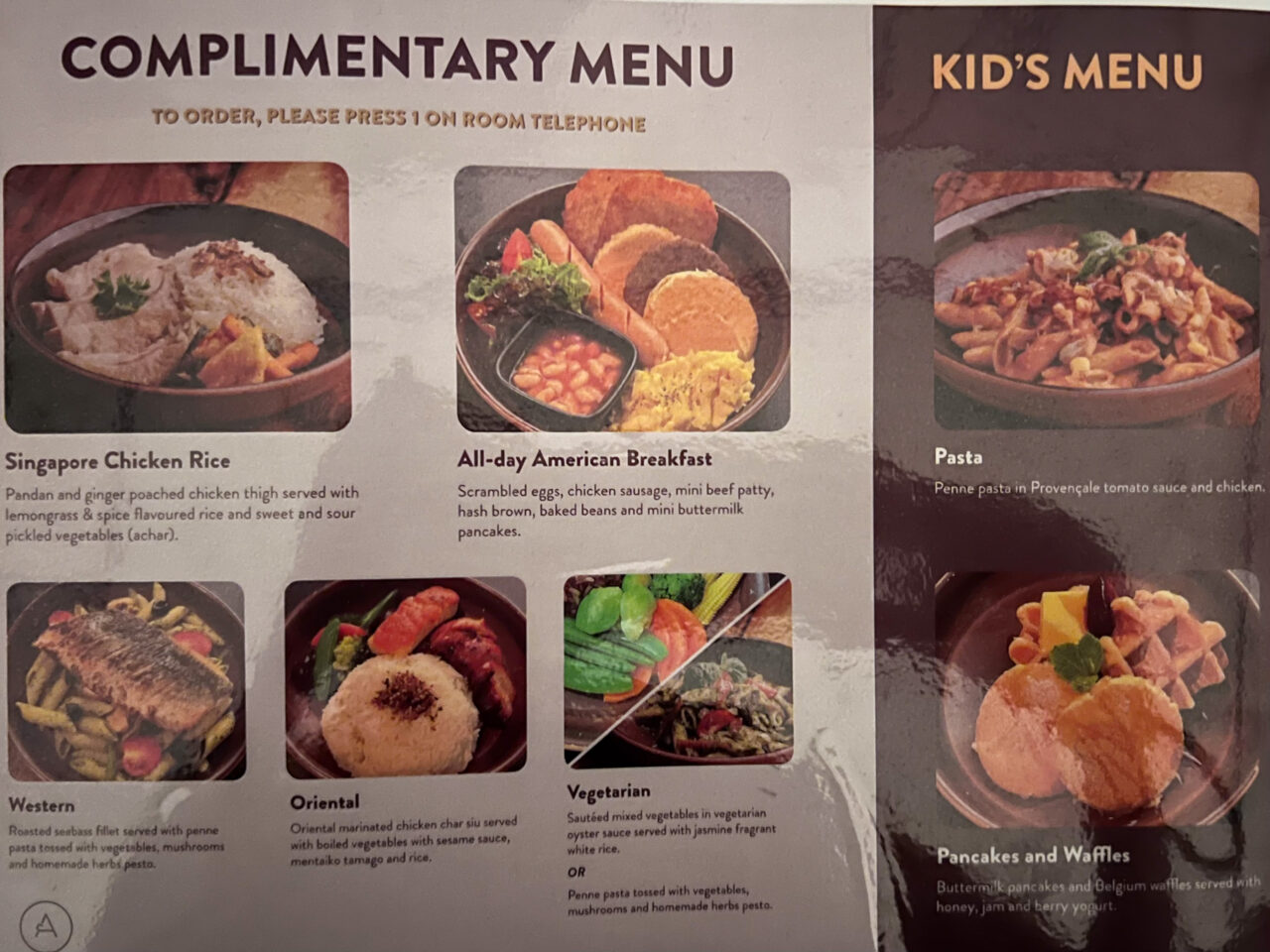 Eat at the Lounge
Save money on expensive airport food and drinks. Go to a lounge and eat and drink for free all day. Singapore has 26 Lounges. Many are included in a priority pass membership or through specific credit cards. If you still need to go down the lounge rabbit hole, certain lounges will allow you to purchase a day pass. Use loungebuddy.com to see what lounges are available.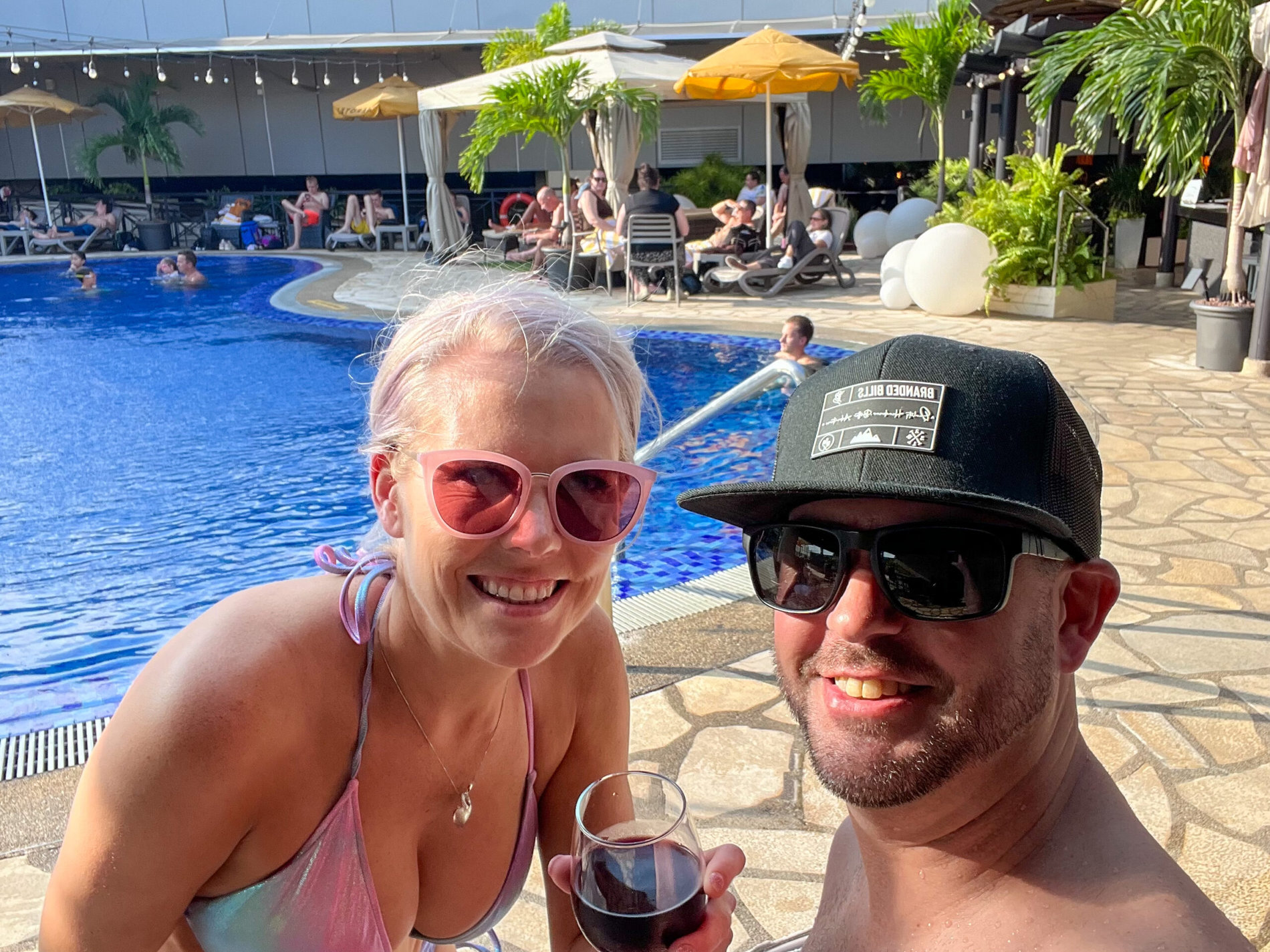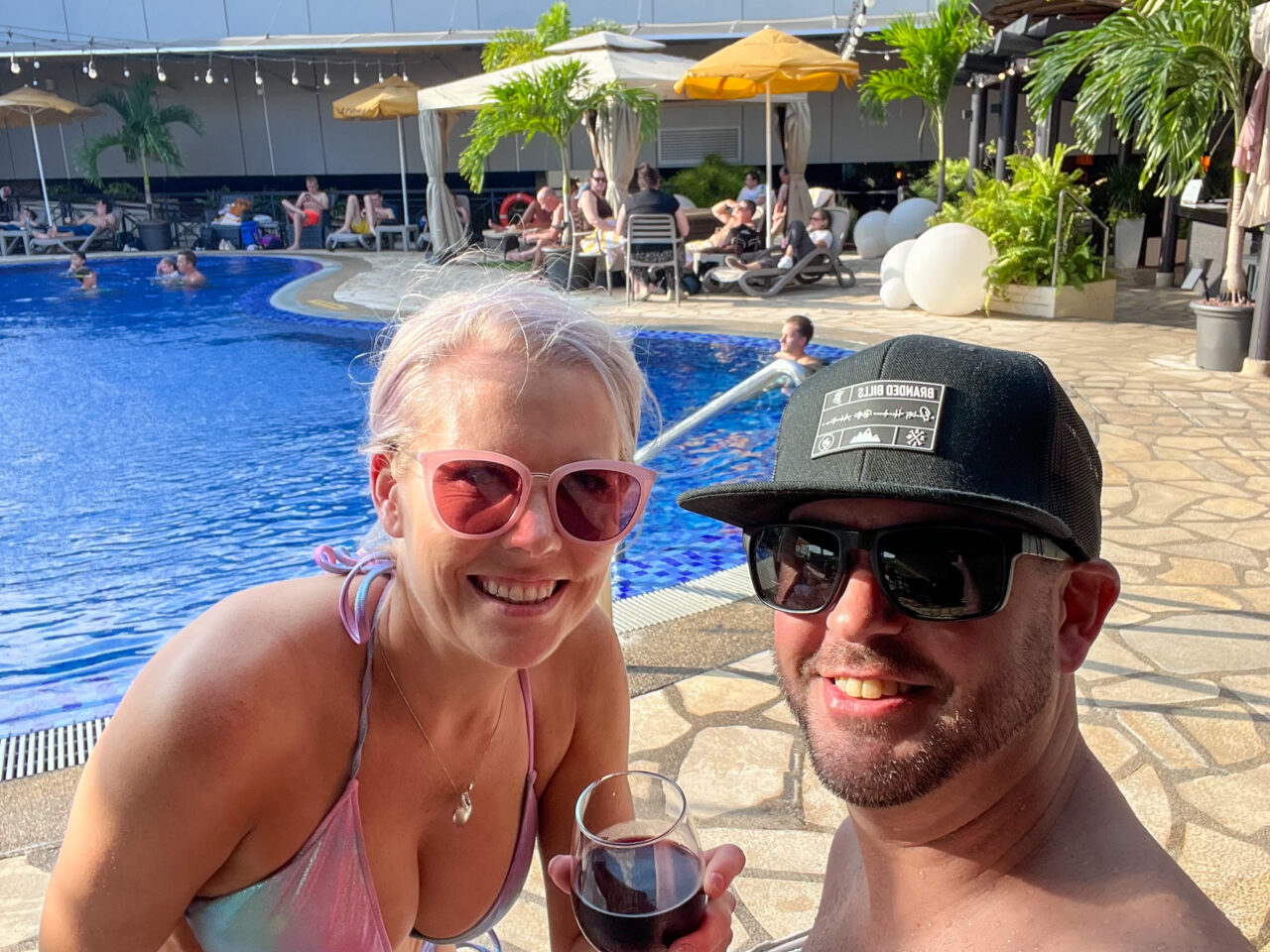 Lounge by the Pool
Imagine spending the day poolside lounging in your cabana and drinking piña coladas under the clear blue sky. It sounds like the perfect day. Would you believe you could spend your three-hour layover in this situation?
At Changi airport, you can. The pool and attached Aerobar are part of the Aerotel, but day passes are available. There are also showers and a fitness center. Just beware that the pool is only open from 1200-2200. On his last visit, Cliff attempted to go to the pool after 2200 and was a very sad human.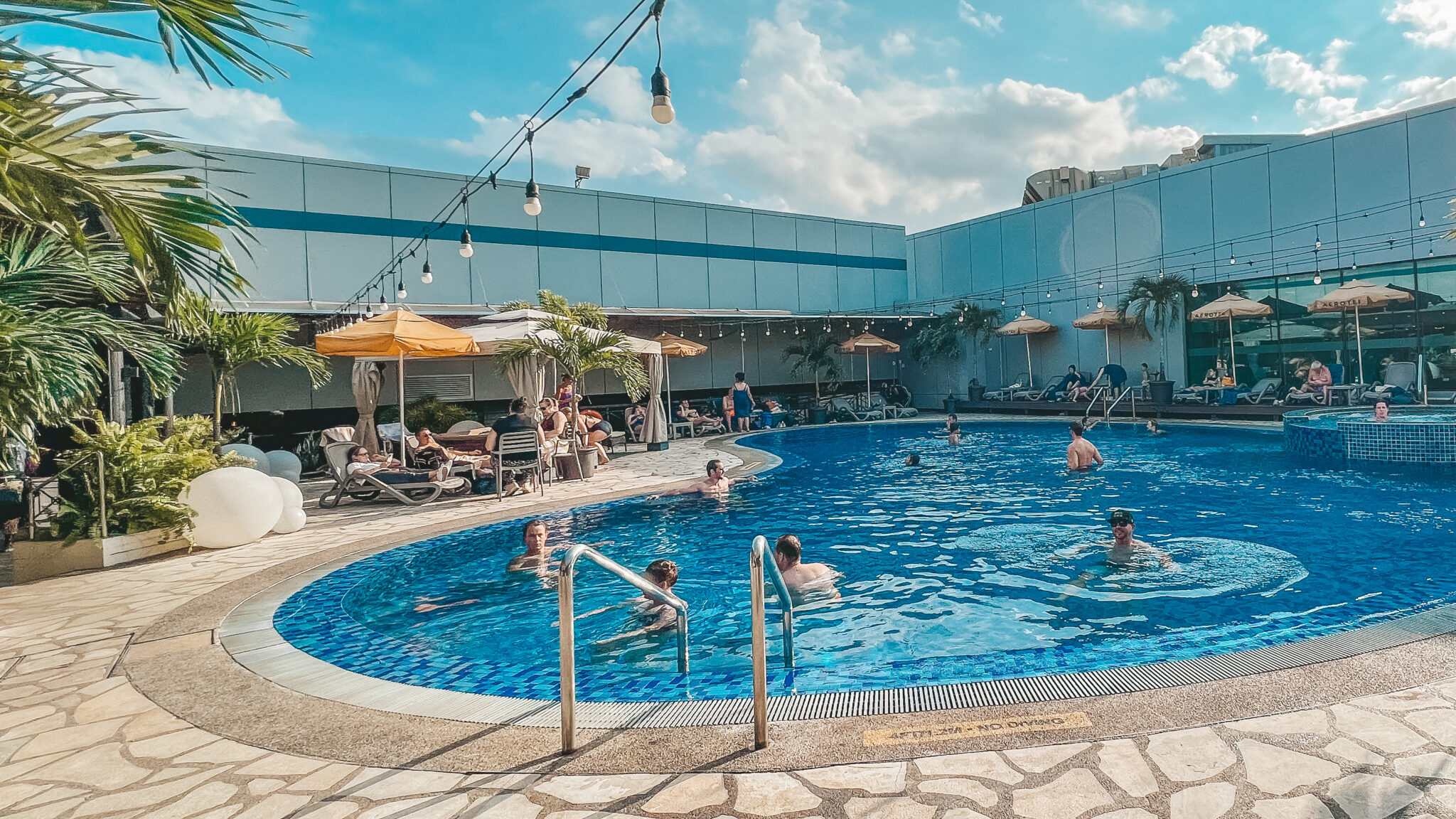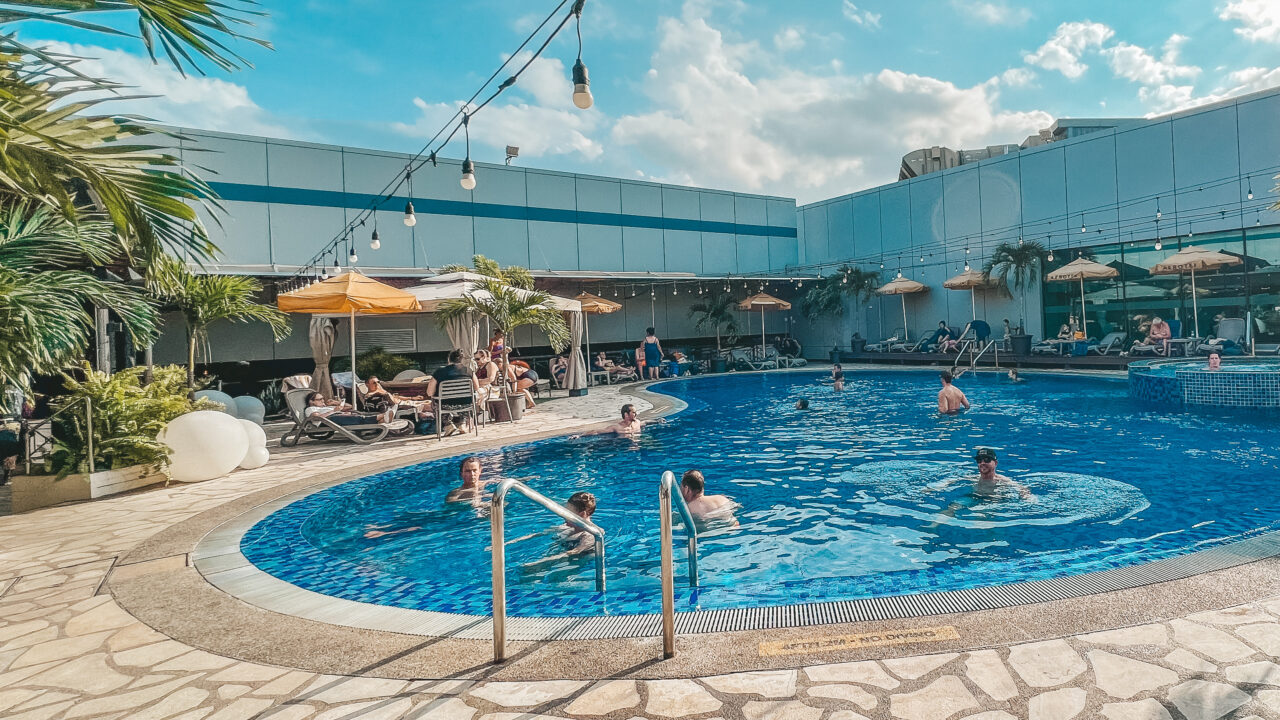 Tip: Don't Shower at the Pool
If you are from the East Coast, you will understand the phrase "sweating in the shower." The bathroom is very humid and not refreshing. There are showers in most lounges, and in the case you do not have a lounge pass are pay-per-use.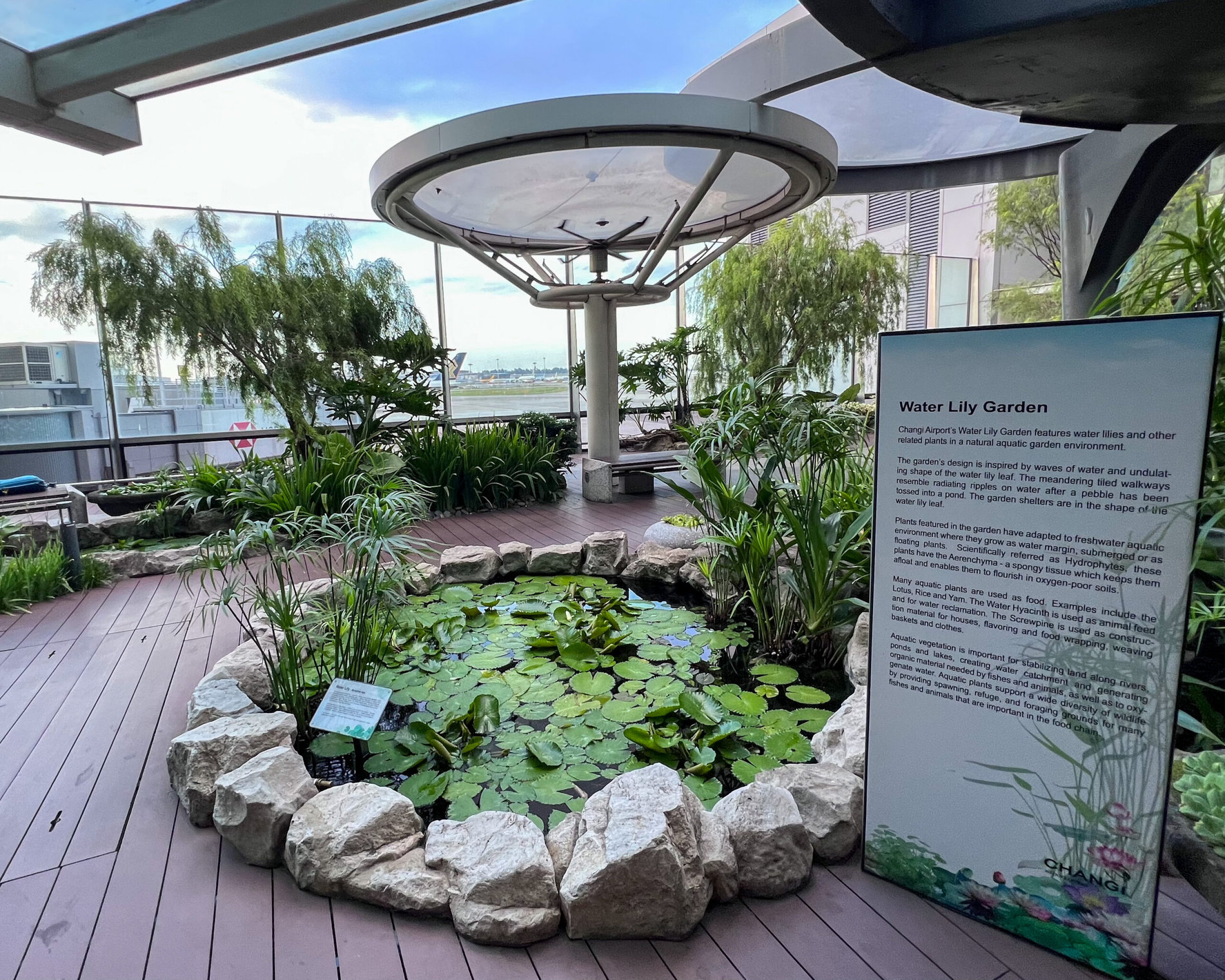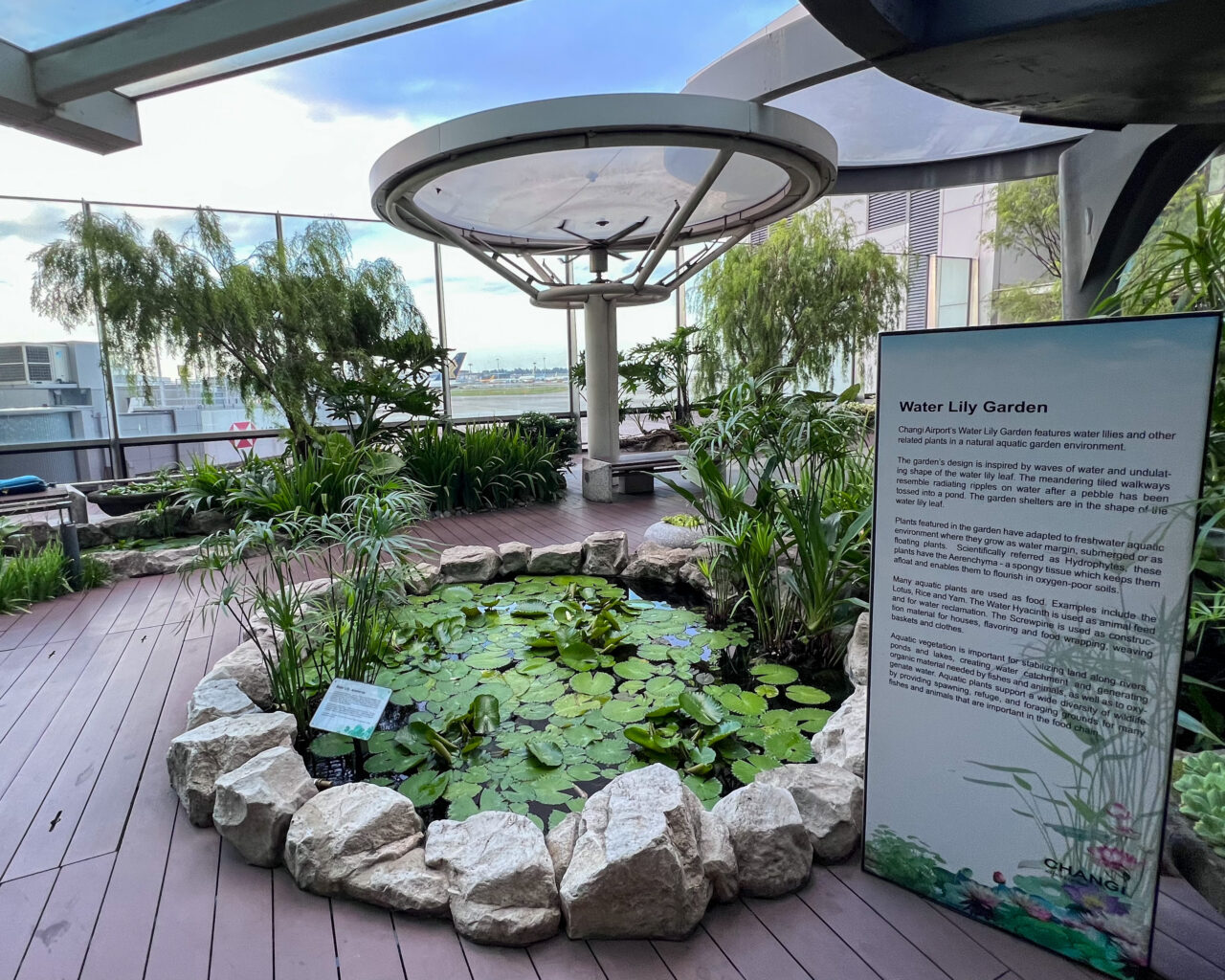 Get Fresh Air and Visit the Gardens
Being allowed to get fresh air while waiting for your plane is rare, especially in the United States. Singapore Changi's airport has multiple gardens to escape screaming children and frustrated parents.
Check out the Art in Changi's Terminals
Singapore's airport is well known for its art. There is art throughout the airport that make good photo ops for all you Instagrammers out there. Cliff wanted me to see the Immersive Wall in T4, but there is no airside connection between T4 and the rest of the terminals, meaning you must leave and re-enter security. I am okay with leaving security, but it takes extra time that we didn't have. More proof that 24 hours is NOT enough time in the airport.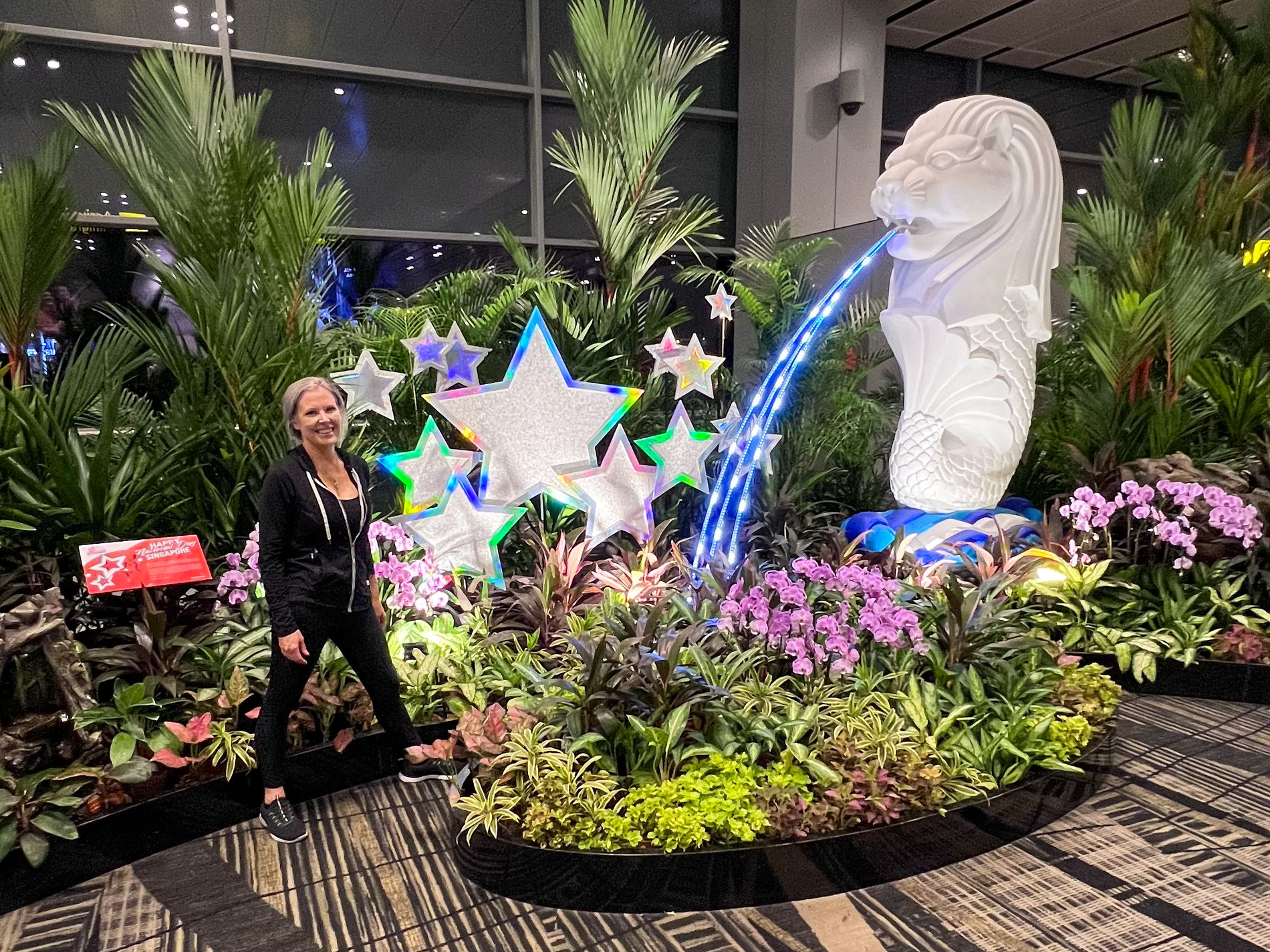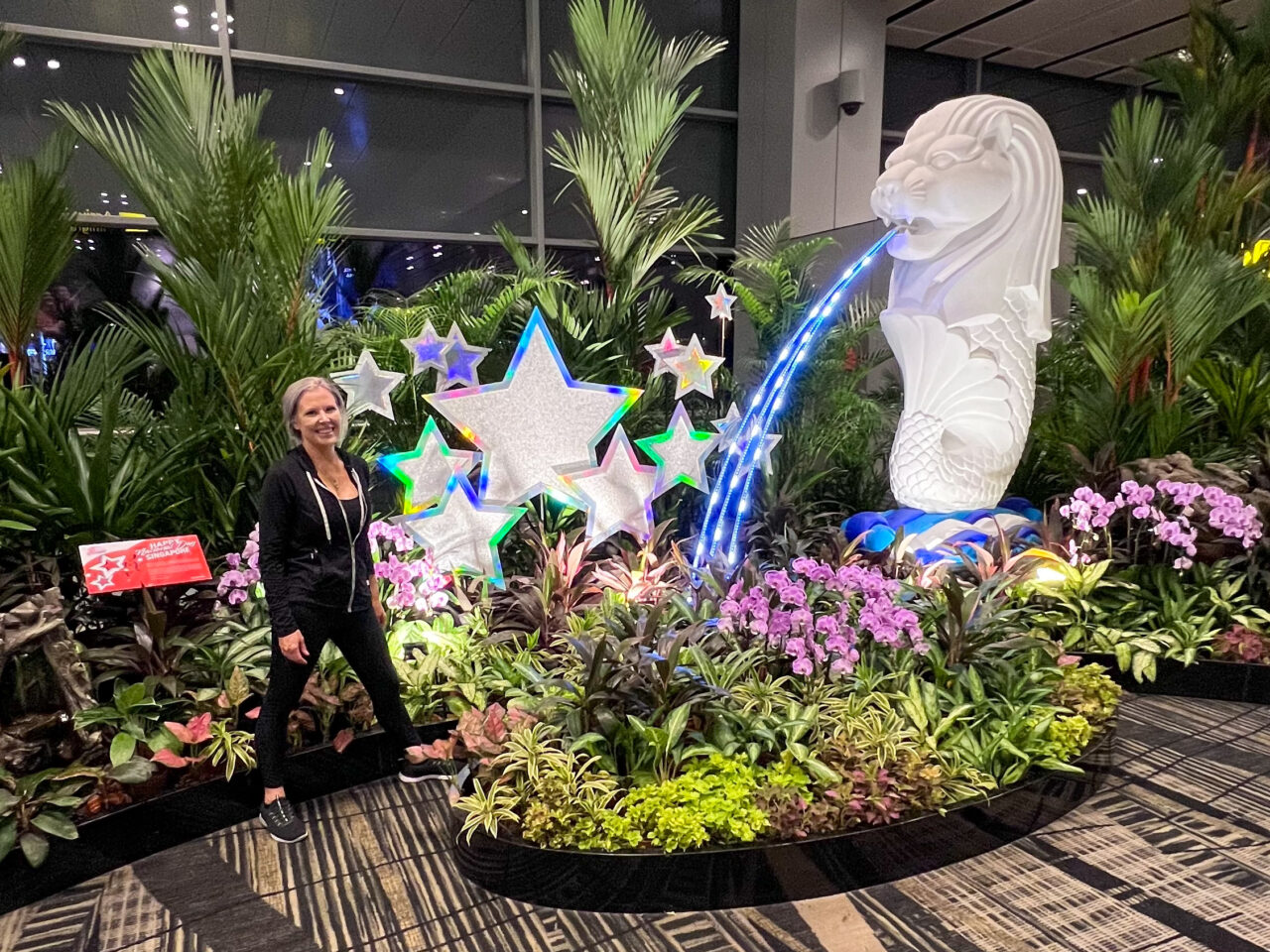 Take a Ride on the 3-Story Slide
It was closed. I was very sad, but it looked awesome and a little scary.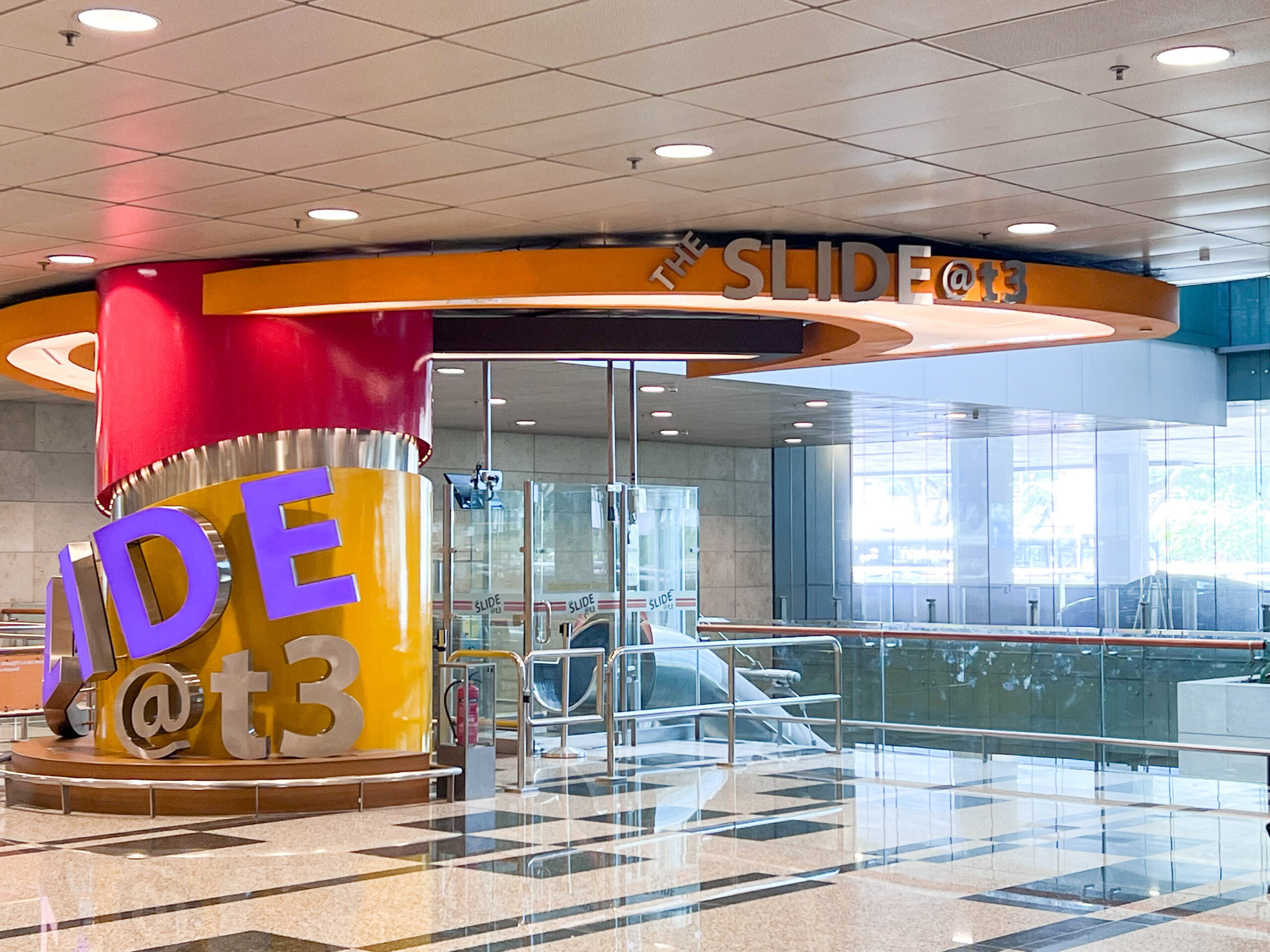 Have a Date Night at the Movies
There is a movie theater in Terminal 3 (Airside). It is open 24 hours; the best part is the price free. It is also a great place to take a nap.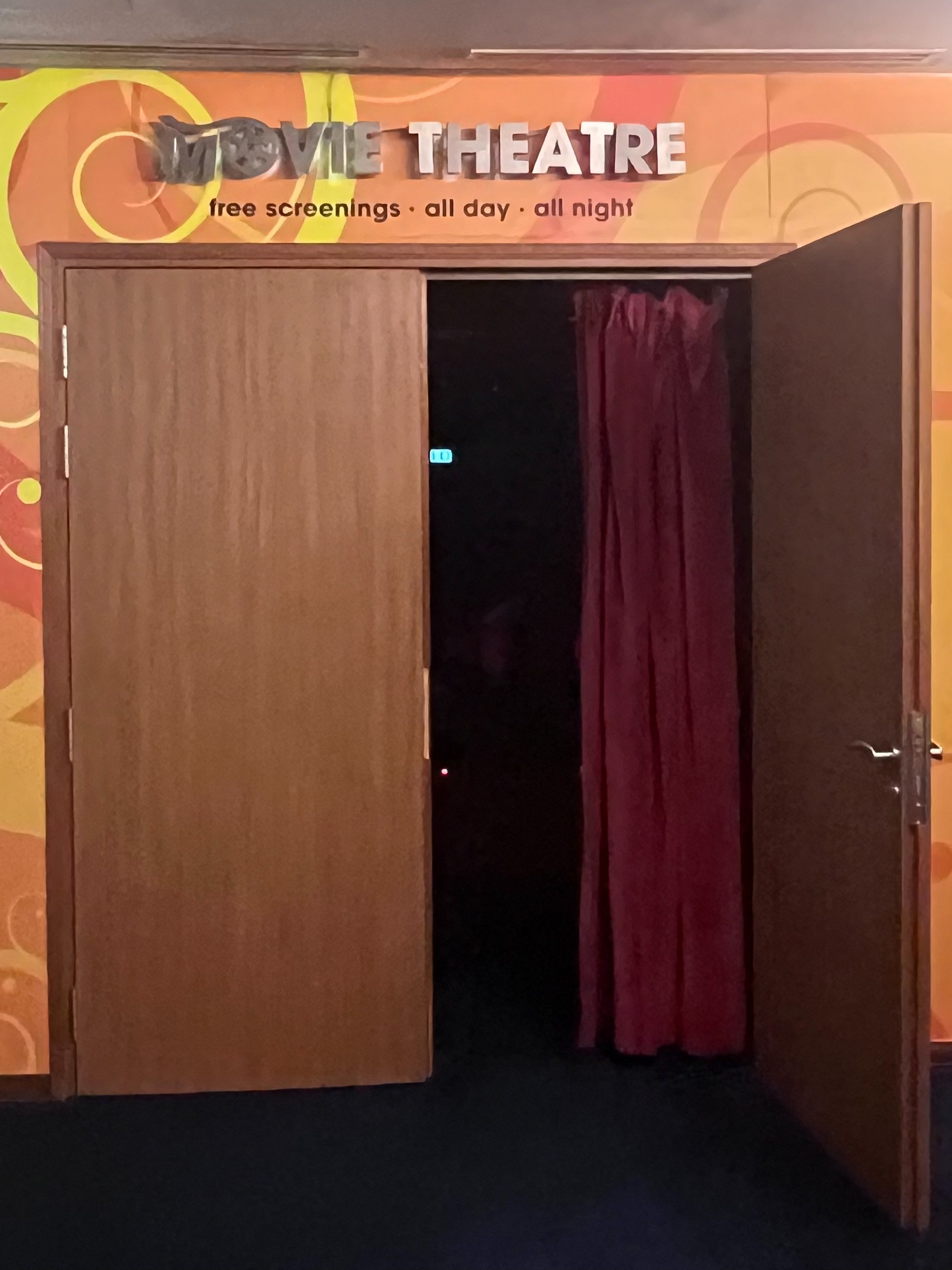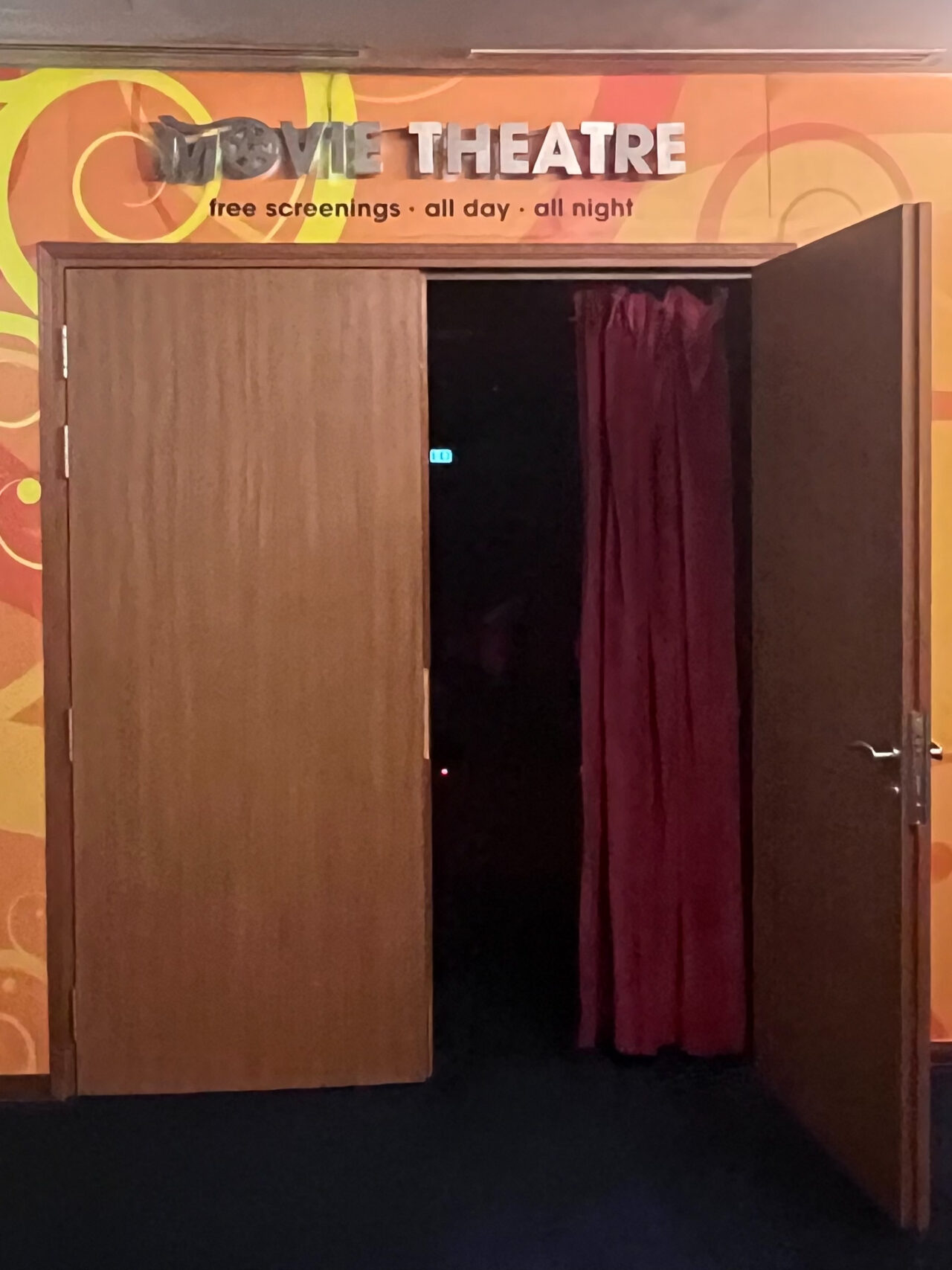 This list is just a sampling of how to spend 24 hours in Singapore's Changi Airport. Cliff and I agreed that we could have easily explored the airport another day. I successfully marked an item on my bucket list, but I still need to return and ride that slide.