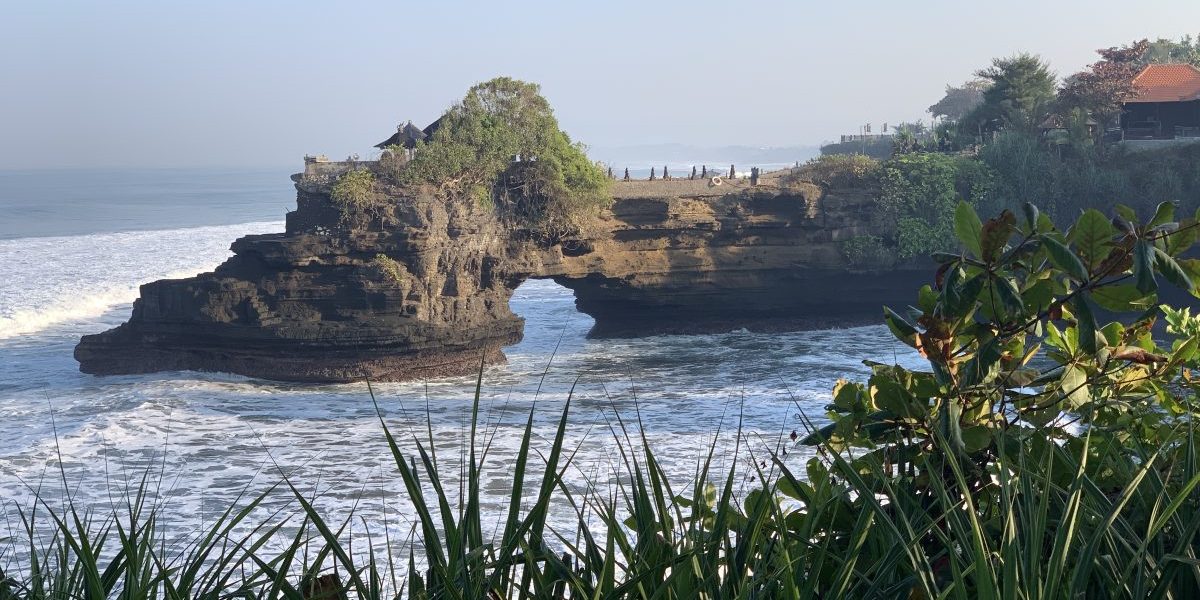 Is Indonesia expensive? Isn't Bali even more expensive? Can you afford to live there full time? What is the cost of living? Why Bali?
Wait. Let me stop right here. WHY BALI? If you could work from anywhere in the world, why wouldn't you want to work in Bali?
Can you afford to live in Bali? Yes. Well I think so. I hope so. I'm going to find out. How much does it really cost to live full-time in Indonesia?
I have a lot of questions. And I don't have a lot of answers… yet. I told people I wanted a break from nursing and was moving to Bali for the Summer. I knew it was going to be a pay cut from nursing but really, How much does your sanity cost?
"It's good to have money and the things that money can buy, but it's good, too, to check up once in a while and make sure that you haven't lost the things that money can't buy."

George Lorimer
The plan… my plan… is to work teaching English online with VIPKID while traveling around Indonesia.
I am keeping track of all my expenses every day from accommodations to insurance. I don't want to bore you with all that. However, if you want all the nitty gritty just keep scrolling past the credits. How did I do week one?
Accommodations: $126.00 I have a private room in a co-working hostel. Great Wifi and great people.
Travel/Transportation: $111.41 This includes transportation to the airport in Las Vegas AND MY FLIGHT to Bali. Not so bad then.
Food/Drink: $93.74 I need to cut my food bill down. More buying my own groceries and not eating at the hostel everyday.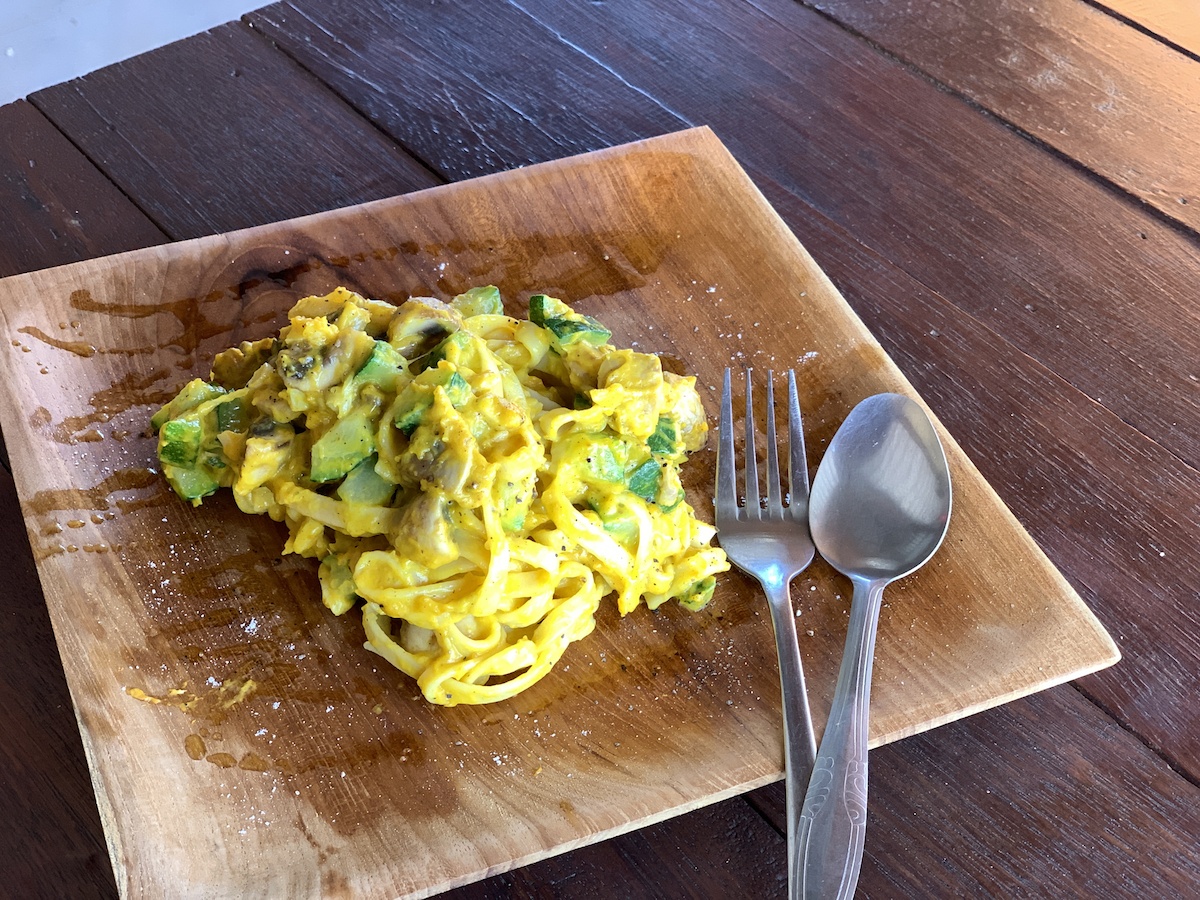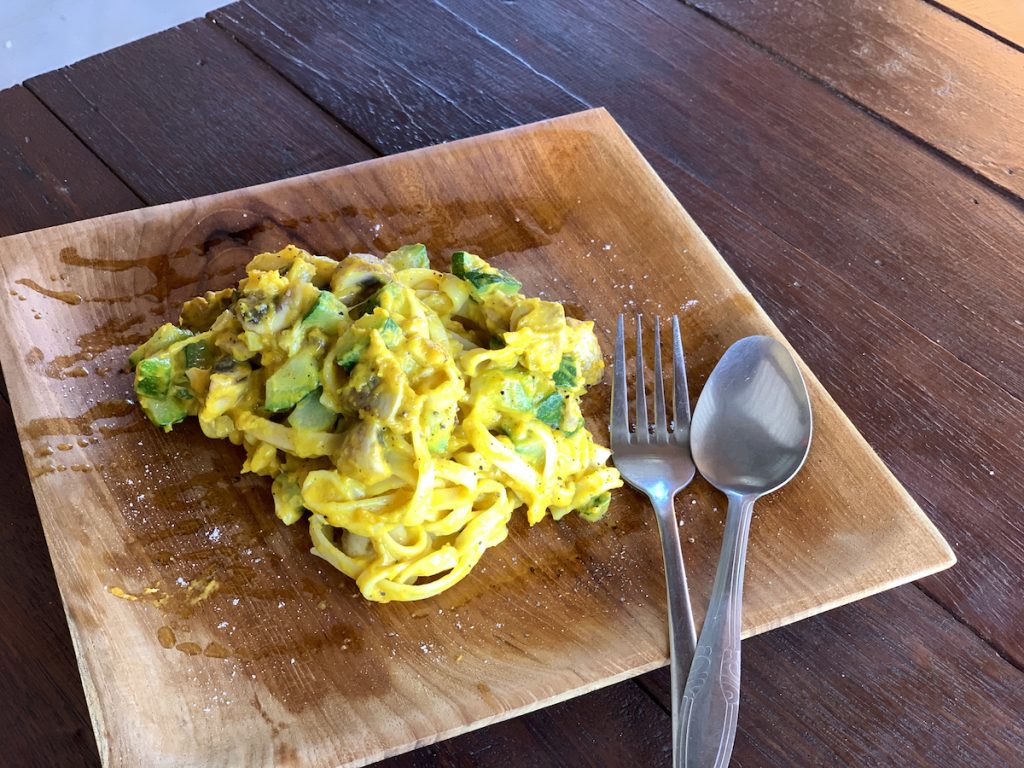 Bank Fees: $31.98 I know why most people don't think it is cheap to travel. It's the damn bank fees.
Miscellaneous: $47.76 (Visa, Gym, etc)
Travel Insurance: $11.88 Travel Insurance. I use SafetyWing. I have never used them before so I can't give an opinion.
TOTAL: $459.37
Now I know that seems like a lot. It does to me too. The thing to remember is the total includes my flight, airport transportation, my visa and simcard. And this was over nine days. So it's really only $51/day. Next week will be better. Either way, it is only 23 hours of work with VIPKID.
---
Now all the details…
Saturday June 22 — Total: $166.29
1. Accommodations — $14.00
I am staying in a private room at Tribe Theory.
2. Travel/Transportation — $101.71
The airplane ticket to Bali was $12.00 (Yes, $12.00). When I booked my flight I picked a window seat but realized later I wanted an aisle seat. There were not any free aisle seats left so I had to buy a seat for $50.00. Total fail on my part. My Uber ride to the airport in Vegas was $22.01. The car from the airport in Bali to my hostel was $17.70.
3. Food and Drink — $2.21
I ate and drank for free all day at two different airports using my lounge access. Unlimited food and cocktails. You don't have to ask me twice. And I had one celebratory beer at my hostel that cost $2.21.
4. Bank Fees — $11.37
Bank fees are going to kill me. All of the ATMs I have found only let you take out 2,500,000 IDR. Most 100's I will ever hold in my hand. It's really only $177.38. Help!
5. Miscellaneous — $37.00
My VOA (visa on arrival). You can get into Indonesia for 30 days free, but if you want to extend another 30 days, you need to pay up front.
---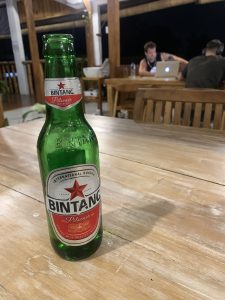 Sunday June 23 — $26.81
1. Accommodations — $14.00 Private Room Tribe Theory
2. Travel — $0.00 I didn't go any where because I was exhausted from travel and slept most the day.
3. Food/Drink — $12.81 I ate all my meals at my hostel. I ate two full meals that were each $5.30. I also had a watermelon smoothie for $2.21.
---
Monday June 24 — $70.72
1. Accommodations — $14.00 Still at Tribe Theory
2. Travel — $1.35 My GOJEK scooter was $0.78 one way to the beach and $0.57 back. (Yes, cents)
3. Food/Drink — $18.37
I had a coffee by the beach for $3.47. Then enjoyed the views at a restuarant on the water. The total at the restaurant was $10.65 (I was treating my self). Dinner at the hostel was $4.25.
4. Bank Fees — $10.31
Again, Really?! Bank of America is charging me $5 of that. FYI The ATMS's around Bali have a cheaper fee then at the airport. I remember when I was in Thailand, I spent as much in bank fees as I spent on food and drinks.
5. Groceries — $26.69
I spent $26.69 on groceries. I got scammed. My plan is to eat my own food for breakfast (except my latte) to save money, so it should even out.
6. Miscellaneous- $0.00 I did a free fitness class.
The infamous groceries.

Worth every penny for that view.
---
Tuesday June 25 — $31.43
1. Accommodations — $14.00
Tribe Theory
2. Travel — $3.75
I took an actual GO-CAR to visit the Tanah Temple. I split it with my friend so one way was $3.75.
3. Food/Drink — $13.54
I had breakfast and coffee at the hostel for $6.73 and dinner for $4.60. Oh, and almost forgot my beer for $2.21.
4. Miscellaneous — $0.14
We tipped the Sadhu after receiving our blessing.
---
Wednesday June 26 — Total: $31.70
1. Accommodations — $14.00
2. Travel — $0.00
I didn't go anywhere. Just relaxed.
3. Food/Drink — $17.70
I made my own breakfast but I did buy an iced latte for $1.77. I went out to dinner at an awesome restaurant on the water. I picked my own fish and then they cooked it right in front of me. $8.14 for a fancy meal and beer. So good. I ate lunch at my hostel for $7.79.
Receiving my blessing.

Washing my hands with holy water before my blessing.
---
Thursday June 27 — $36.16
1. Accommodations — $14.00
2. Travel — $2.69
I needed to get a SImcard so I had backup internet for teaching. You can buy them anywhere but they don't always work. I went into Denpasar so my GOJEK was a little pricey at $2.69.
3. Food/Drink — $10.62
I made my own breakfast, but I bought my latte for $1.77. I ate lunch and dinner at the hostel. The food is so good and they have large portions but are a little expensive (for Bali standards). I need to venture out.
4. Miscellaneous — $8.85
I bought a simcard so I will have backup internet to teach with.
Friday June 28 — $32.23
1. Accommodations — $14.00
Same…
2. Travel — $1.91
Went to the beach.
3. Food/Drink — $6.02
My morning latte and one meal. I made my own breakfast.
4. Bank Fees — I Can't even look… $10.30
You may be wondering why I have had to go to the ATM three times. My debit card had a bunch of charges on it that were not mine. It didn't happen in Bali. It started before I left. Anyway, I needed to pull out cash to survive until my new card finds me in Bali. I don't have high hopes.
---
Saturday June 29 — $24.70
1. Accommodations — $14.00
Same for another week.
2. Travel — $0.00
I worked on my computer and walked to the store.
3. Food/Drink — $10.70
I had my breakfast latte and my own breakfast. For lunch I walked down the street and found Chicken Satay for $2.21. I stopped at a little stand on the side of the road for desert. Two homemade deserts for $0.21. After dinner, I went to the corner store and got three types of wafers bars for $0.85.
---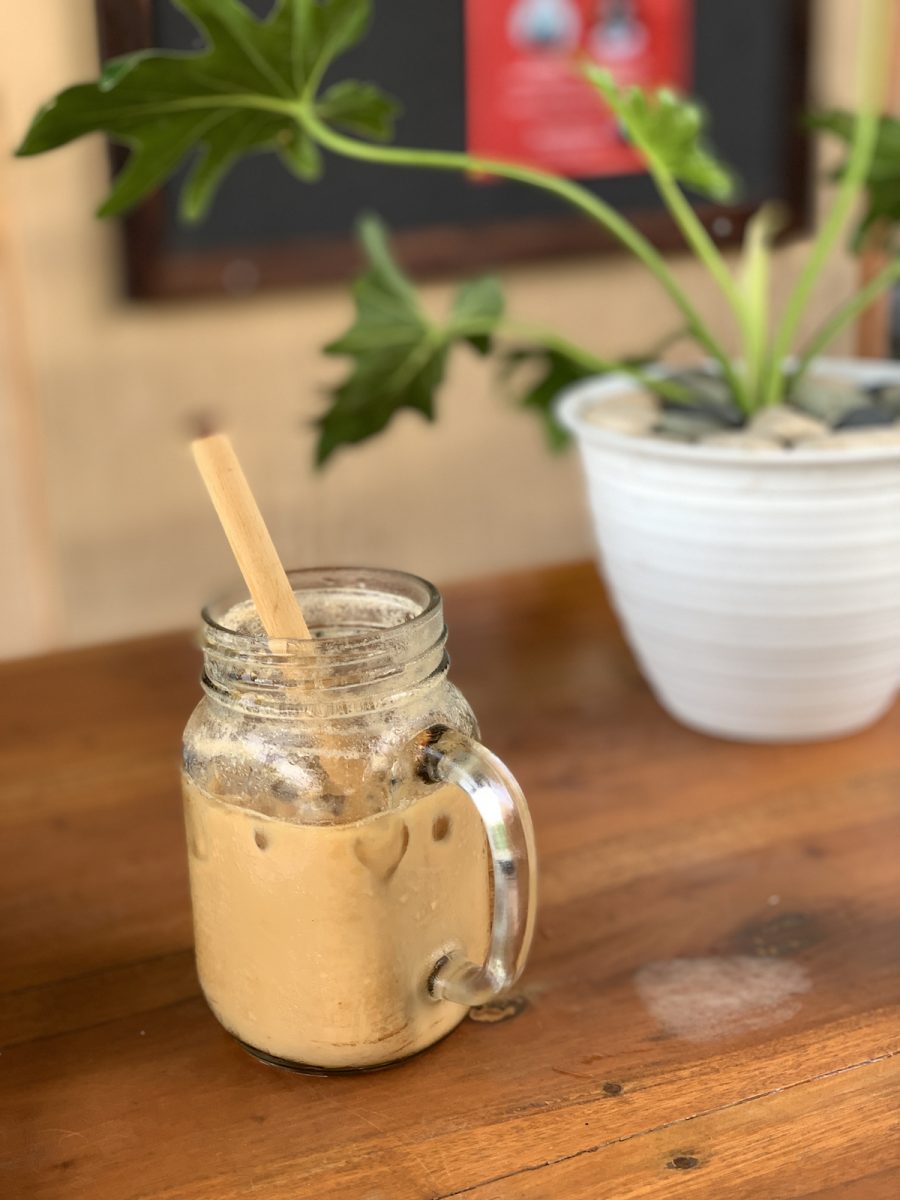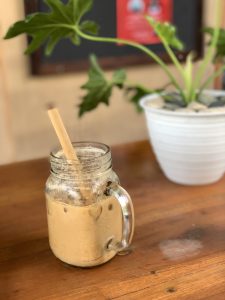 Sunday June 30 — $27.45
1. Accommodations — $14.00
I haven't moved anywhere.
2. Travel/Transportation — $0.00
I hitched a ride to the gym with a guy at the hostel.
3. Food/Drink — $1.77
My regular morning latte. I know I should probably just make my own coffee to save money, but it's like going to Starbucks. Should you spend $6.00 on a grande soy extra hot (I don't understand extra hot, it's hot and it has to cool down before you can drink it anyway) sugar free mocha and don't forget the whipped cream? No, but we do and it starts our day on a good note.
4. Groceries — $9.91
We stopped at a fruit stand and Pepito's (frown face) on the way home.
5. Miscellaneous — $1.77
I went to gym.
---
Until next week…
Disclaimer: The math is true to the best of my knowledge. I'm sure someone out there will find a mistake… because thats what people do on the internet.