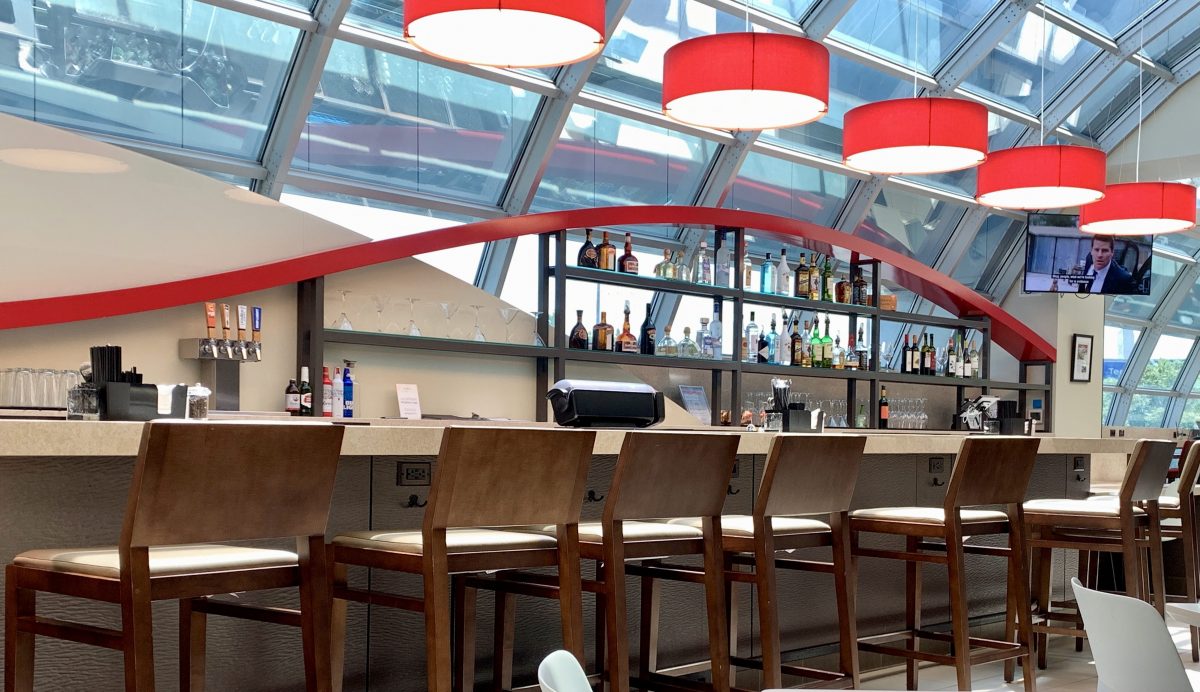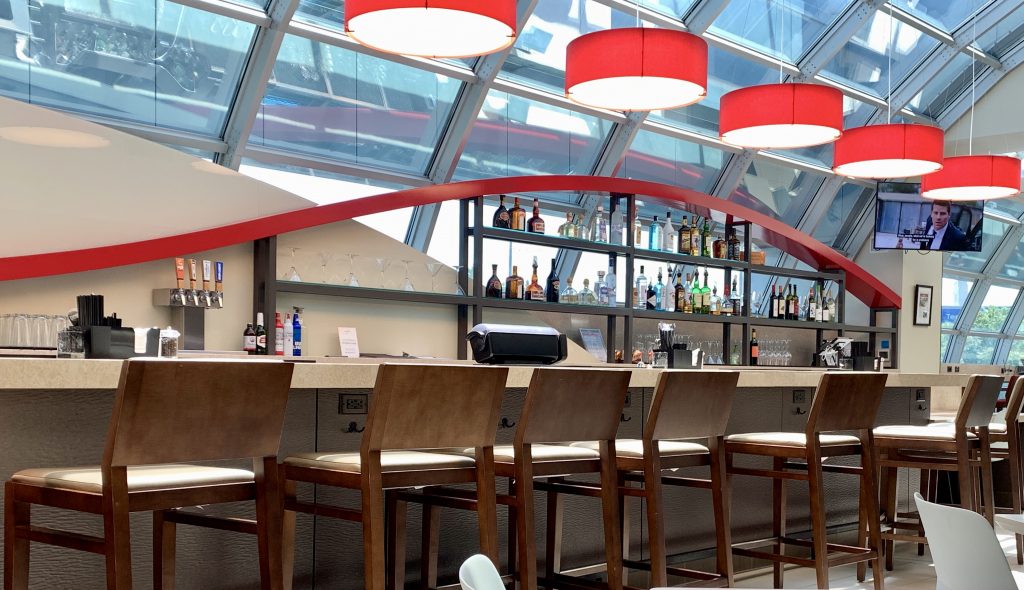 Update: The Wingtips Lounge now accepts Priority Pass, but the lounge know longer offers cooked-to-order food. When I went in June 2023, there were basic pastries and yogurt and the coffee machine was broken. There was only one attendant for the whole lounge. I am really sad about the state the lounge is now in. 
Upon landing at STL, I decided to check out the Wingtips Lounge. I arrived on a Southwest Airlines flight from Kansas City. My original flight was supposed to be direct from Las Vegas, but due to flight cancellation, I ended up with a quick layover in Kansas City. I was meeting my boyfriend Cliff, but his flight didn't arrive until 3:00 pm.
Location
The only lounge located in Terminal 2 was the Wingtips Lounge. Terminal 1 houses the American Airlines Admirals Club, which according to Lounge Buddy, you can purchase a day pass for $59. The Wingtips Lounge is located in Terminal 2. Although there are no free lounges available to Priority Pass members, there are several restaurants where you can receive $28 off your bill ($56 if you bring a guest.). Please note, this benefit is no longer available to passengers who acquired their priority pass through American Express. The Pasta House and Schafly Bar are airside in Terminal 2, and there is another Pasta House landside in Terminal 1. I should also note that you cannot connect airside between Terminal 1 and Terminal 2. In fact, you need to take a shuttle between them.
Terminal 2 is considered the Southwest Airlines Terminal. My flight arrived in St. Louis at noon on a Friday. My plane arrived at gate E33 in Terminal 2. I took a left towards baggage claim and was thrilled to see The Wingtips Lounge immediately on my right.
Access
The lounge is $38 to enter for 4 hours, which I was told wasn't strictly enforced. I was also able to enter on arrival, which has become rare in the lounge world. Lounge Buddy gives a $2 discount if you use their app to buy your pass. I had heard a rumor that Priority Pass members are given a discount but could not find this listed on any website. After speaking to the lady at the desk, not only are Priority Pass members given $8 off, but American Express Platinum members receive a $10 discount. Since I hold both of these cards, I could enter for $28 using my Amex Platinum card.
Amenities
The lounge is not large but has plenty of seating options, all with regular outlets and USB ports. I arrived at noon, and there was a little rush of passengers, but by 1:30 pm, the lounge had emptied out again.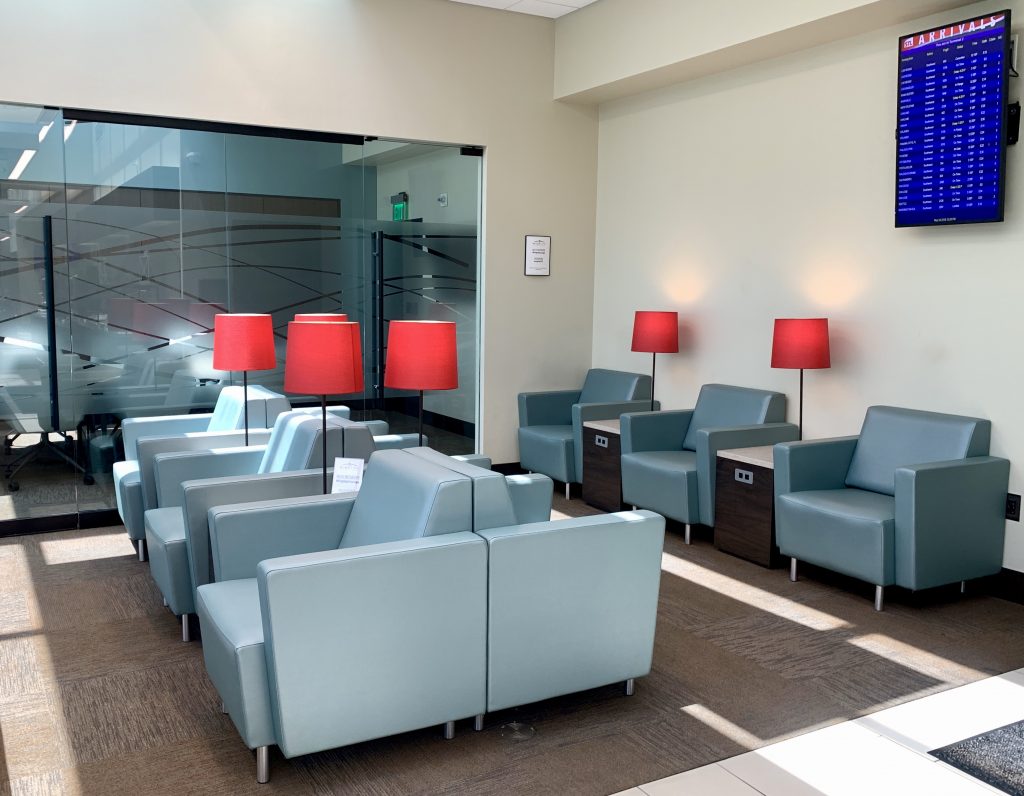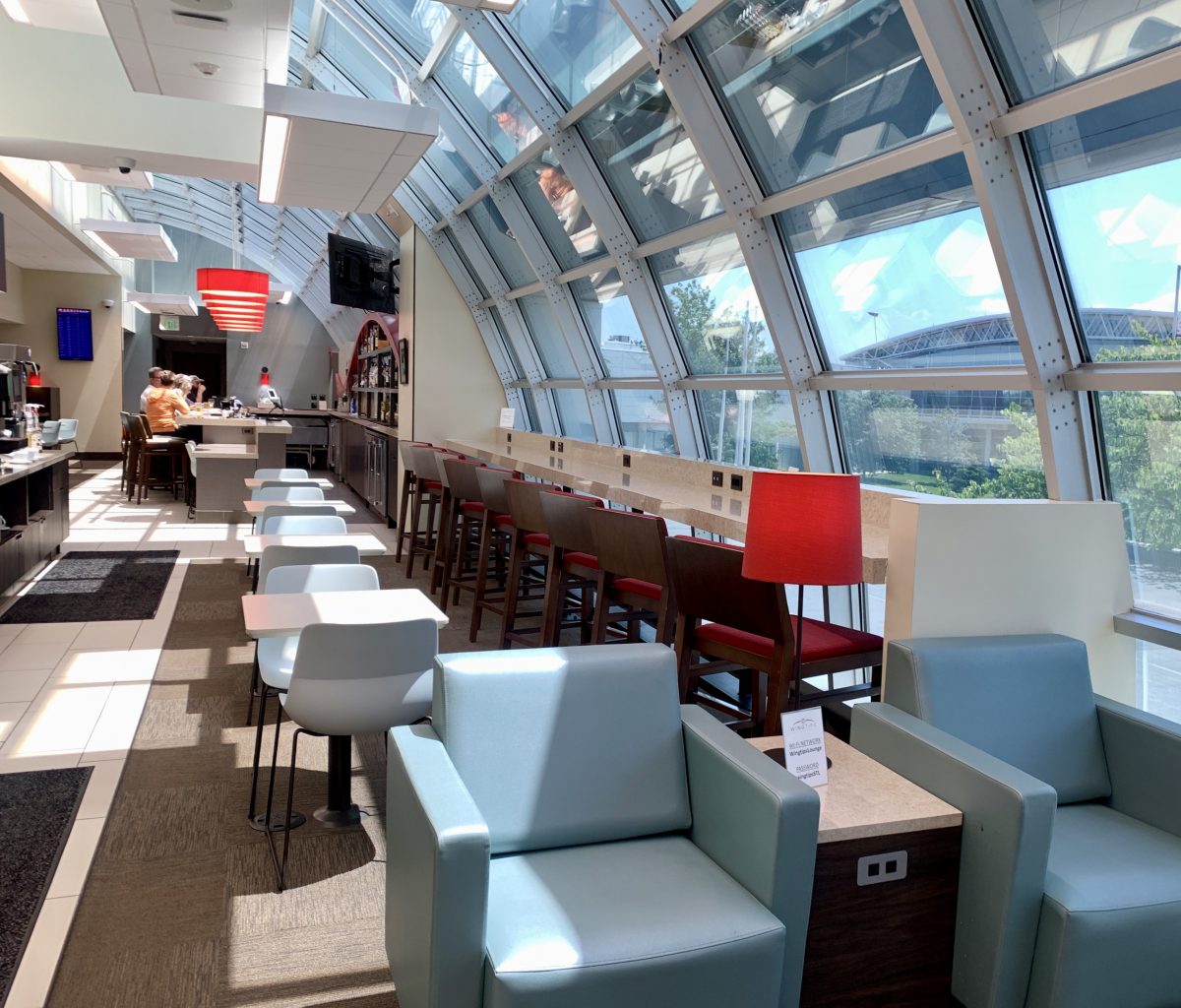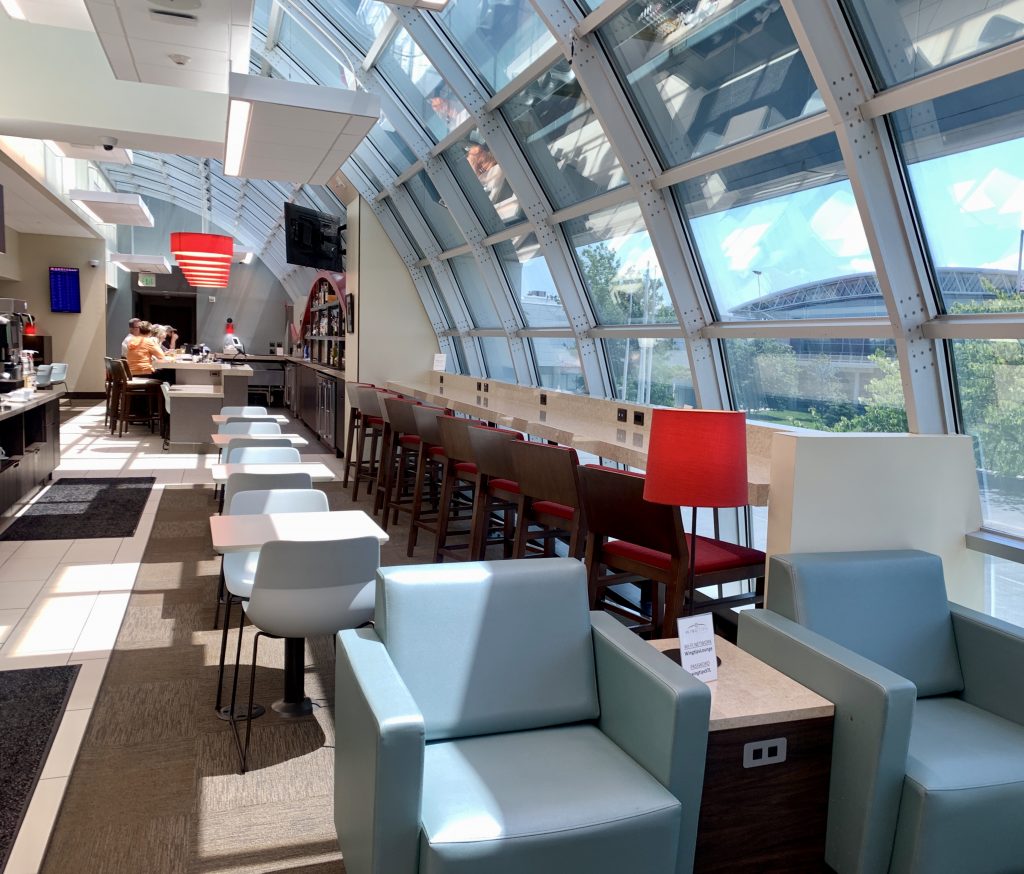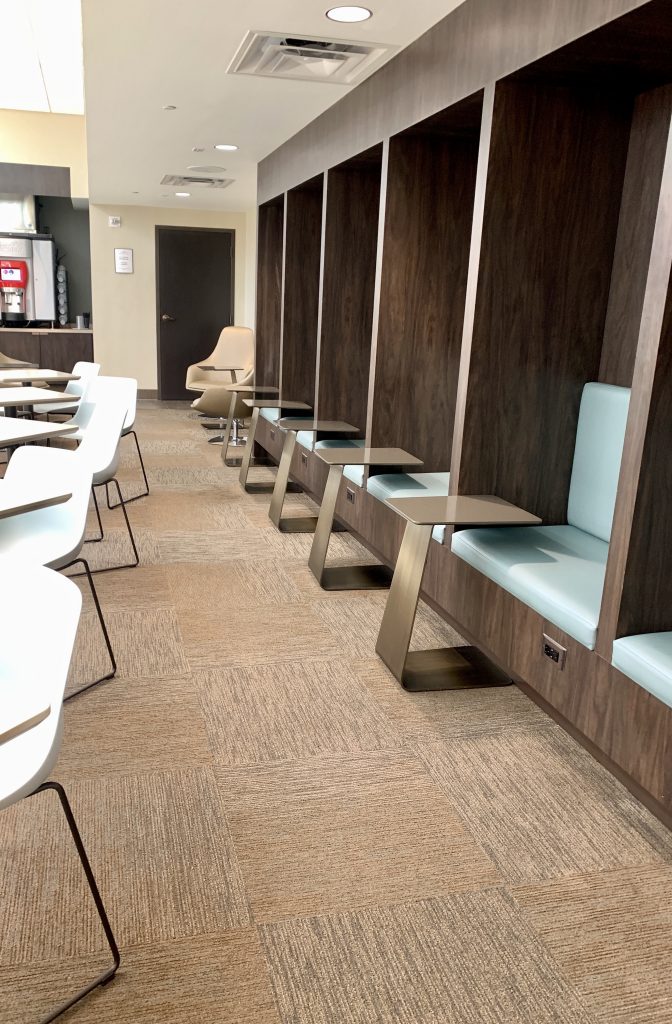 There are two single unisex bathrooms. They are clean and have plenty of room to freshen up. There are not any showers.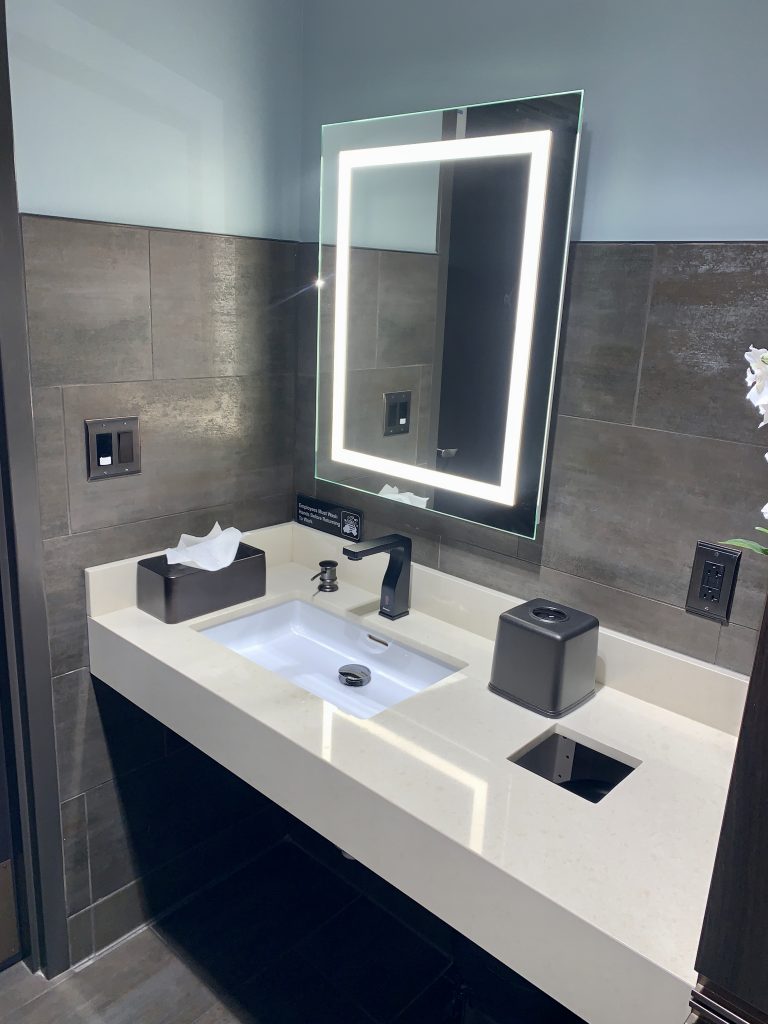 Food and Beverage
There is a large bar with plenty of seating. They have a good selection of complimentary beer, wine, and house liquor. Guests place their food and drink order at the bar, but there was always a staff member walking around who were more than happy to place the order for you.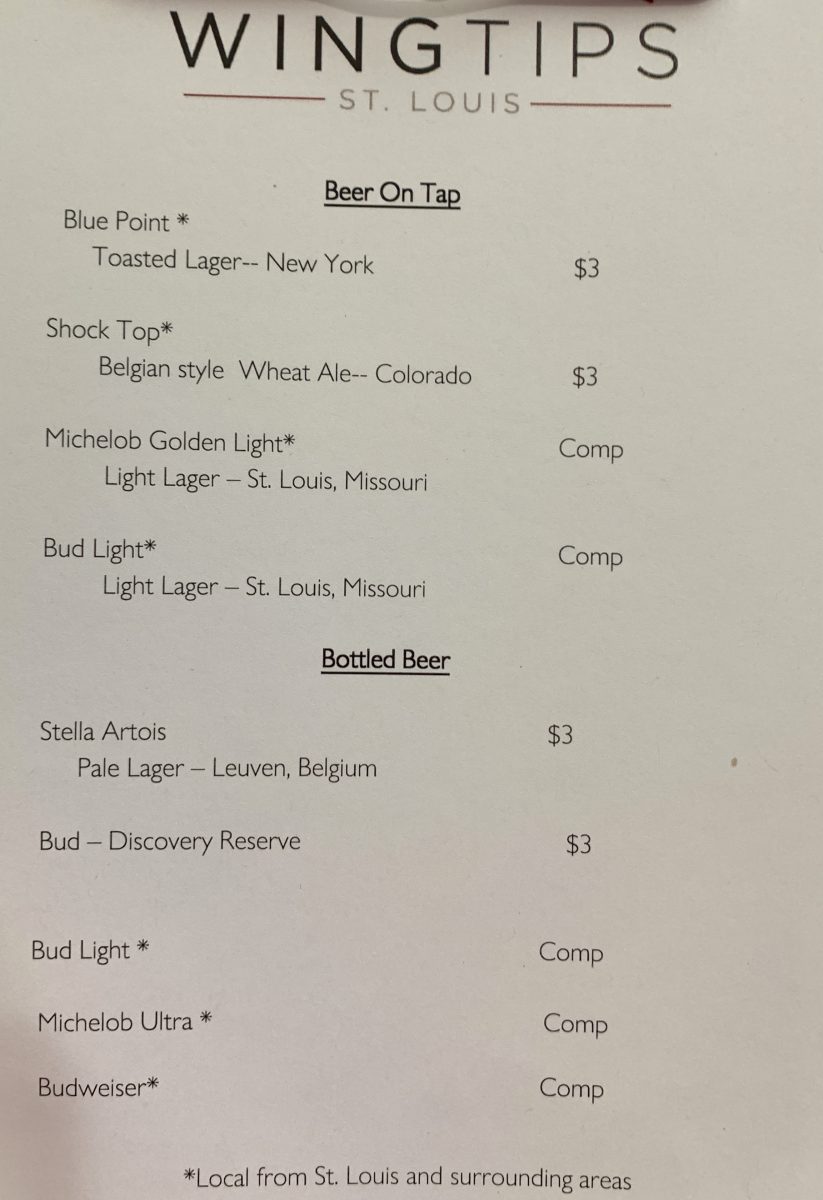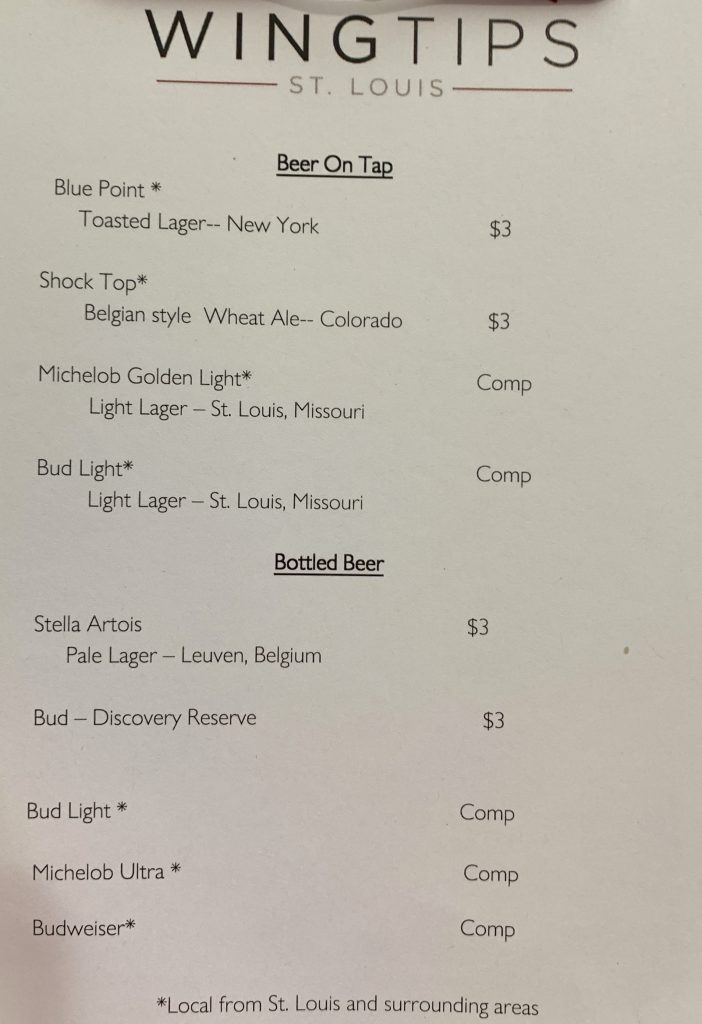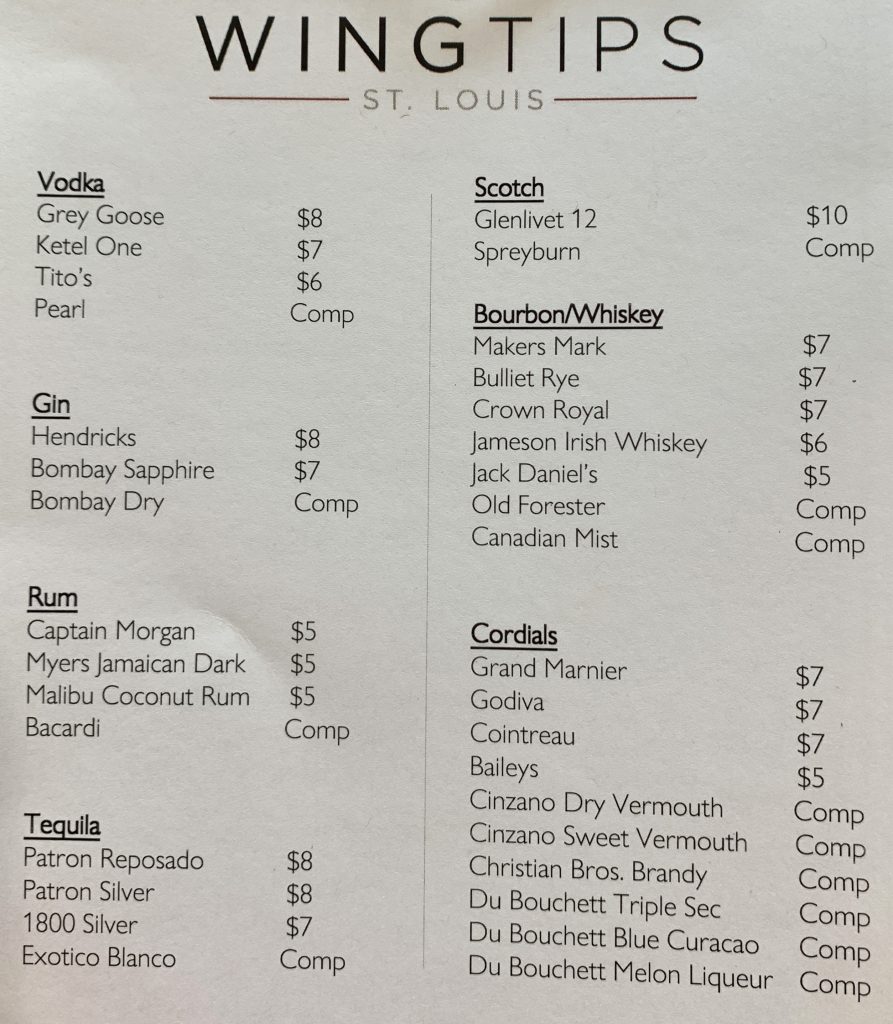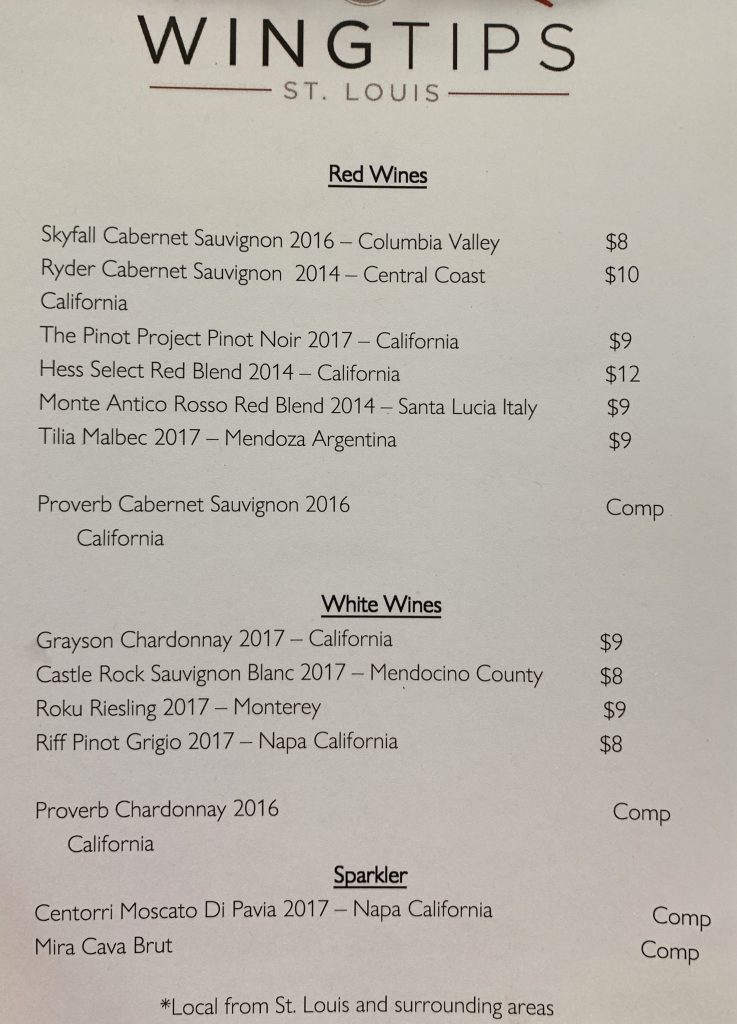 There is a buffet area that has drink options and very limited snacks.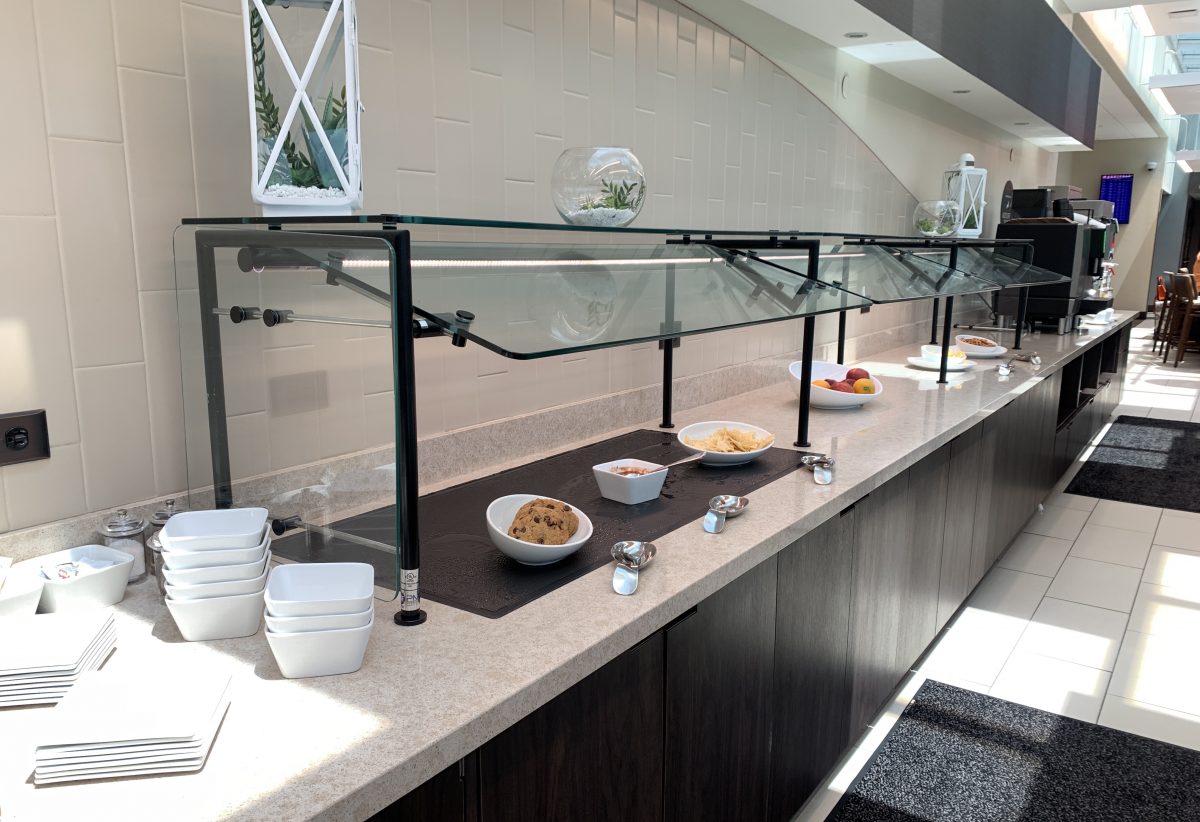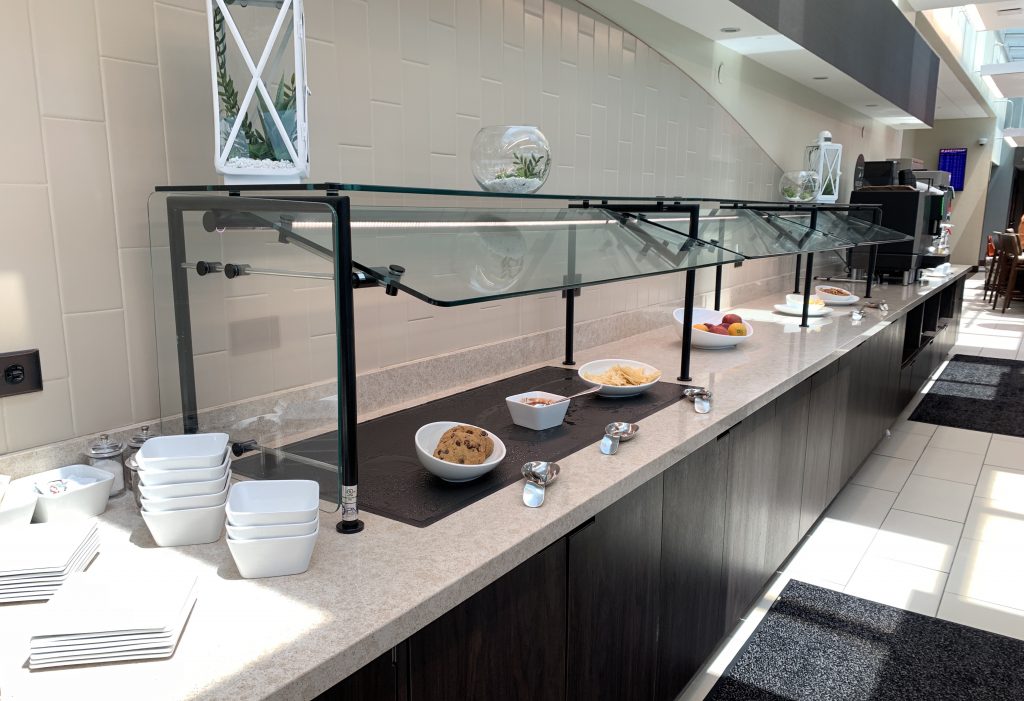 What makes this lounge stand out to me is that they have a large selection of food to order. This is something I only see in premium first and business-class lounges. I ordered the BBQ chicken pizza, which came out fresh and tasted yummy.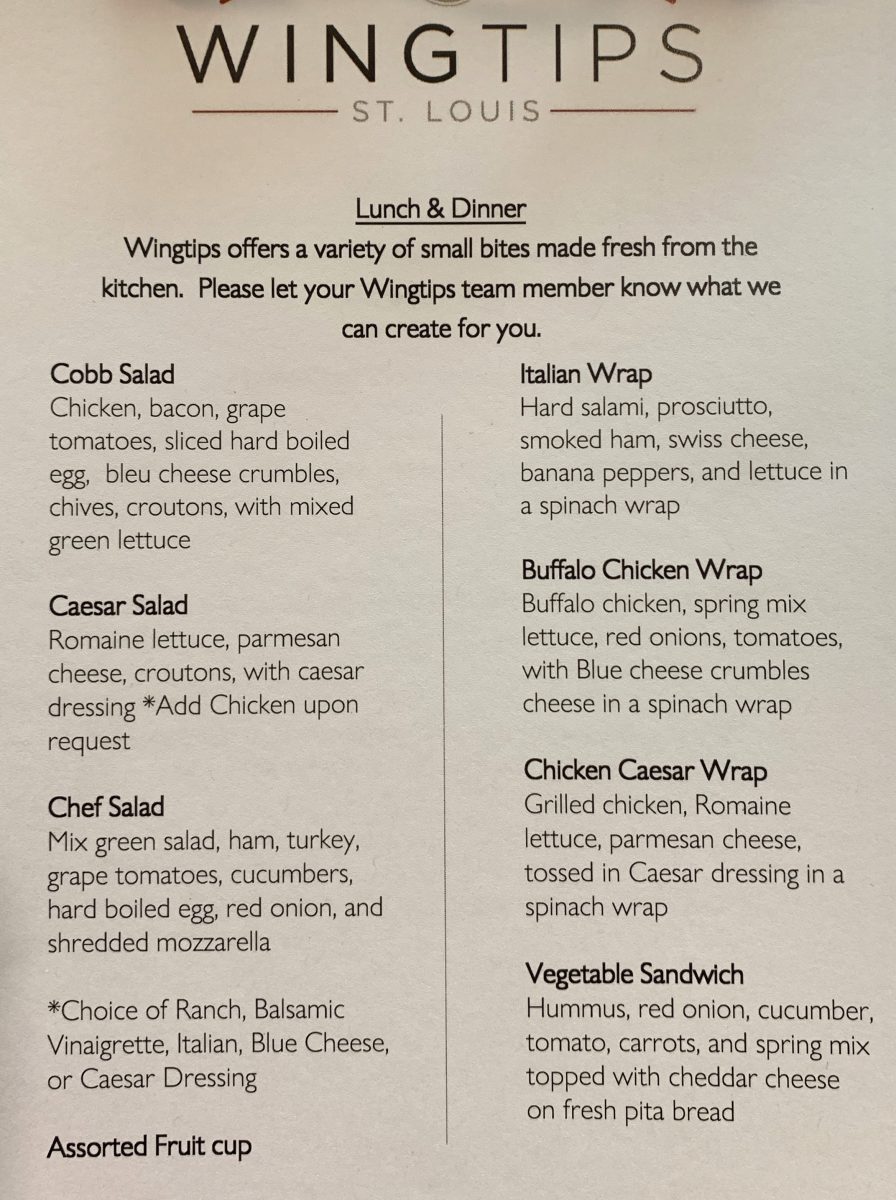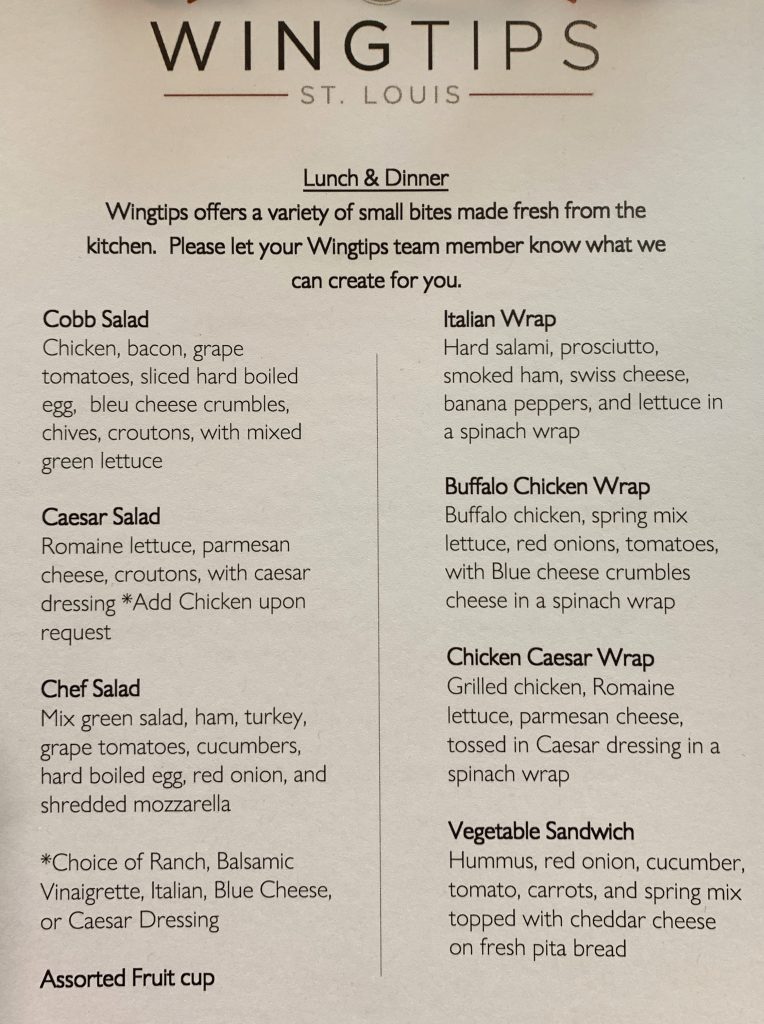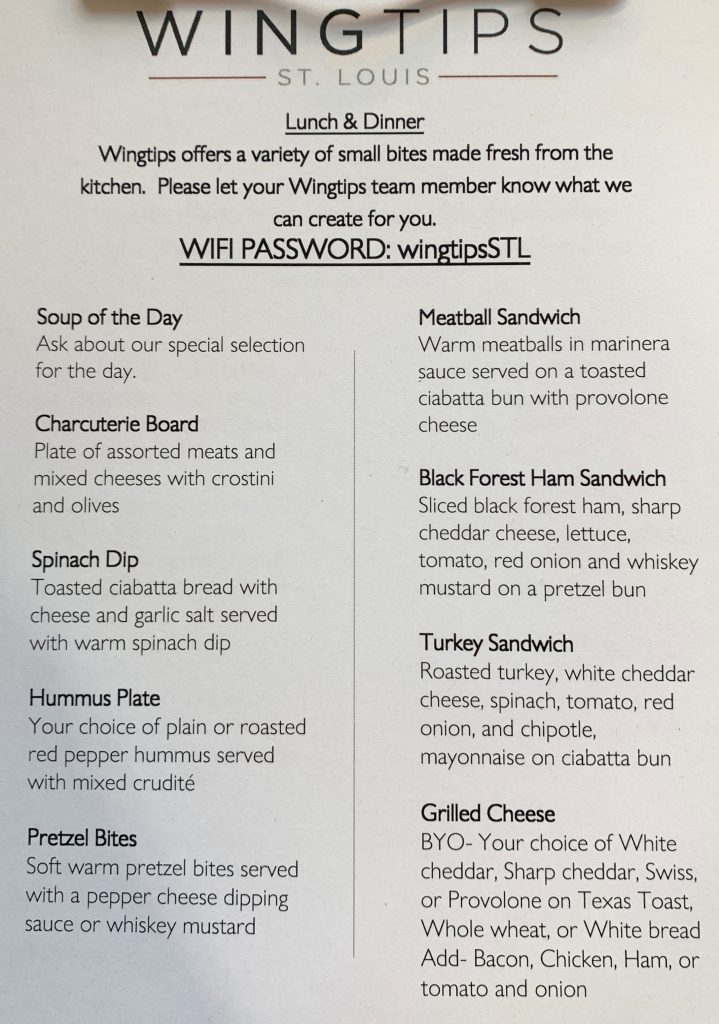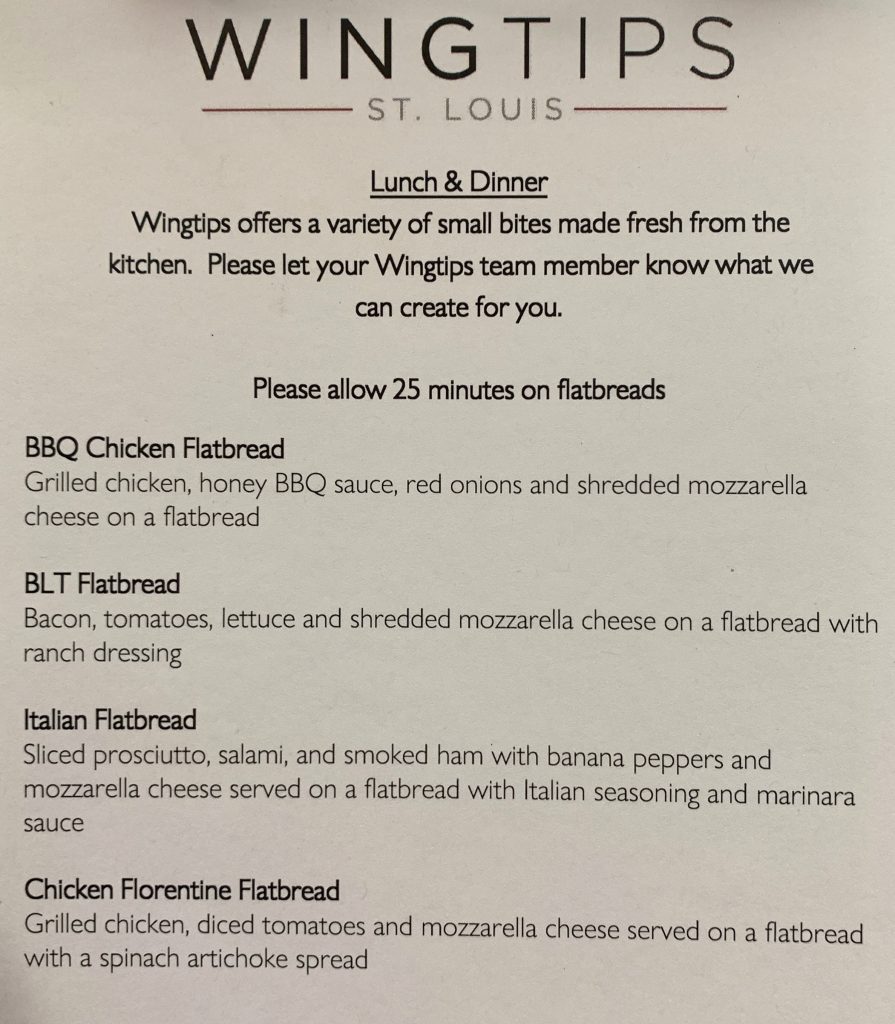 The staff was very welcoming and attentive. They made sure my wine was never empty. Guests can also get any beverage, including alcohol, to go. And not only were you encouraged to take snacks with you, but they had little to-go cups. Most lounges have a strict policy about taking food and drink outside of the lounge.
Final Impression
Overall, this was one of my favorite domestic pay-to-use lounges that I have been in. The service was excellent and surpassed the service at any United Airlines Lounge, American Airlines Admirals Club, and even any Centurion Lounge I have been to. The food was excellent. And anytime I am offered alcohol to-go, you have my heart.
There is a Wingtips Lounge located at New You JFK Airport, which happens to be a Priority Pass Lounge. According to several mediocre reviews, I have read, the lounge is nothing like the Wingtips at SLT.
I definitely recommend checking out the Wingtips Lounge if you are passing through St. Louis Lambert International Airport.