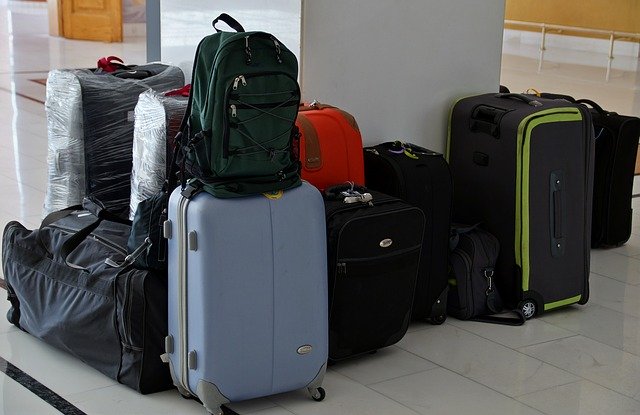 If it is your first travel nursing job or your 15th, these are ten items every travel nurse needs to pack.
---
This page contains affiliate links, and I may receive compensation if you click on a link. You can read my full advertising disclosure here.
---
1. Space Saver Bags
I have a small car. When I say small, I have a two-door convertible with a subwoofer (it came like that) in the trunk. I swear by these bags. 
I vacuum seal all of my clothes. My clothes shrink by 70%. Shrinking your clothes is especially helpful when traveling to a travel assignment in the winter. Packing bulky jackets and sweaters can take up a lot of room. Space saver bags are a must-have on your travel nursing packing list.
2. Extension Cords and Power Strips
No matter what apartment or hotel I am in, the placement of outlets never makes sense. Why is there always an outlet directly behind the middle of the headboard but not by the nightstands? I have three extension cords and three power strips, and sometimes I even feel that isn't enough. This is a requirement on any packing list.
3. Workout Bands
It can feel impossible to work out while traveling. I will make all the excuses in the world. I am working too much. A monthly gym membership is too expensive. I don't have the equipment to work out at home.
These bands are lightweight and easy to travel with. They are fabric, so they do not bunch up like their plastic counterparts. I have found a lot of workouts on YouTube. I recommend Heather Robinson. She doesn't talk throughout the workout. I cannot listen to Shaun T when I wake up. Sorry.
4. Small Vacuum
I have been bringing a vacuum with me on all my travel nursing assignments. First, so I can seal all my clothes in the space bags. Second, I am a clean freak, and sometimes my swifter won't cut it. A fellow travel nurse recommends packing a small vacuum. Everyone's house had a dustbuster when I was growing up, but I feel like they fell out of style. A dustbuster is at the top of my packing list for my next assignment.
5. Faucet Water Filter
Now, I am not a water snob. I do not taste the difference between Dasani and Evian. I have no problem drinking tap water. But sometimes, no matter how good the water is, it has a funny taste.
A faucet water filter does not take a lot of room to pack but will improve any water flavor.
6.Wine Opener
You just never know.
7. Fire Stick
Watching Netflix on your computer gets old quickly. Most TV today are smart TV.s, or they at least have a USB input. A Firestick is cost affordable and only needs the internet. You will be able to watch Netflix, YouTube, Hulu, and whatever other streaming services you have. I personally have Sling TV. Honestly, I just watch reality TV. It's okay. You can judge. I'm confident in myself. Sling has all the channels I need and more. 
Travel Tip: If you have the American Express Platinum Card, they offer a $20 a month credit for any streaming service. 
8. French Press
Facts:
1. Nurses need coffee.
2. Not all apartments have coffee makers.
3. Buying coffee at the local coffee shop is expensive.
If you haven't used a French Press, you should. It is small, compact, lightweight. Just fill with hot water and coffee grinds, waiting 5 minutes, and press.
9. Utility Wagon
One of the best purchases I ever bought. I don't know how I ever moved without it. I can move an entire apartment in three loads. I use it to bring in groceries—no more multiple trips from your car. You will never drop and break a 12 pack of beer again, priorities.
10. Chili Pad
The BEST thing I have ever bought. I get hot when I sleep. You never know if your apartment will have a fan or AC. Most nurses know what an "Artic Sun" is. Well, this is an artic sun for the general public. It is a mat that goes under your fitted sheet. It cools down to 55º F. But don't worry, for those that get cold when they sleep, it also heats to 110ºF. They also make a temperature-weighted blanket.
On another positive note, it will improve your relationship. My boyfriend and I can finally sleep together without wanting to take an ice bath in the middle of the night. I know it is expensive, but a good night's sleep is priceless.