Ever since Disney announced the Star Wars: Galactic Starcruiser, there have been questions regarding exactly what it is and if it is worth the crazy price tag. I recently went on the Galactic Starcruiser known as the Halycon and want to answer the most common questions.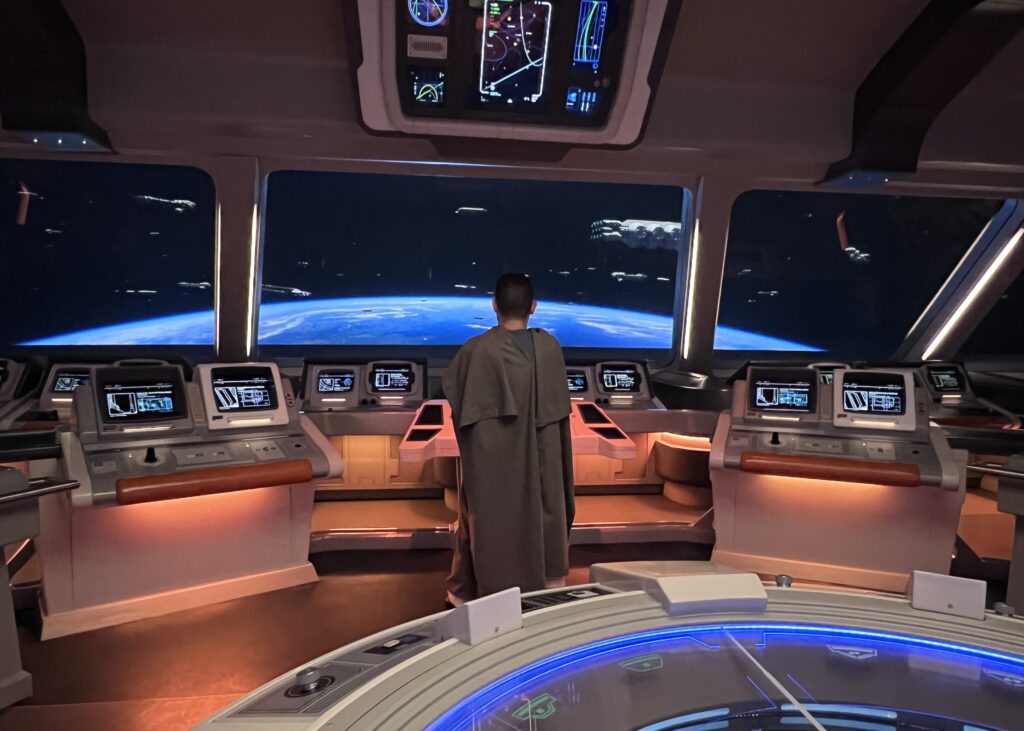 What is the Galactic Starcruiser?
Well… It is not a hotel. The Galactic Starcruiser opened in Walt Disney World last year. It is described as a "Star Wars-themed 2-night live-action/role-playing choose your own adventure experience aboard a simulated cruise in outer space within the Star Wars galaxy."

Imagine yourself inside your favorite Star Wars movie. You have been working hard on your home planet of Tatooine and need a vacation. You book a cruise through the outer rim on the Halcyon cruiseliner. Aboard the cruise, you meet travelers from all over the galaxy—a Twi'lek from Ryloth, a smuggler from Tatooine, and a Togruta working on his music career. You are playing Sabacc when the first order walks in and arrests a man suspected of being for the resistance. Your cruise ship docks at Batuu, where you spend the day exploring the markets of the Black Spire Output and seeing the infamous Millenium Falcon that made the Kessel Run in less than twelve parsecs. Then you return to Halcyon to help Chewbacca hide from Kylo Ren.

Seriously, that all happened to me. You spend two days in this fantasy world, never leaving the bubble. Along the way, you can help the first order, join the resistance, or go on a mission that has you enter a secret room on the ship.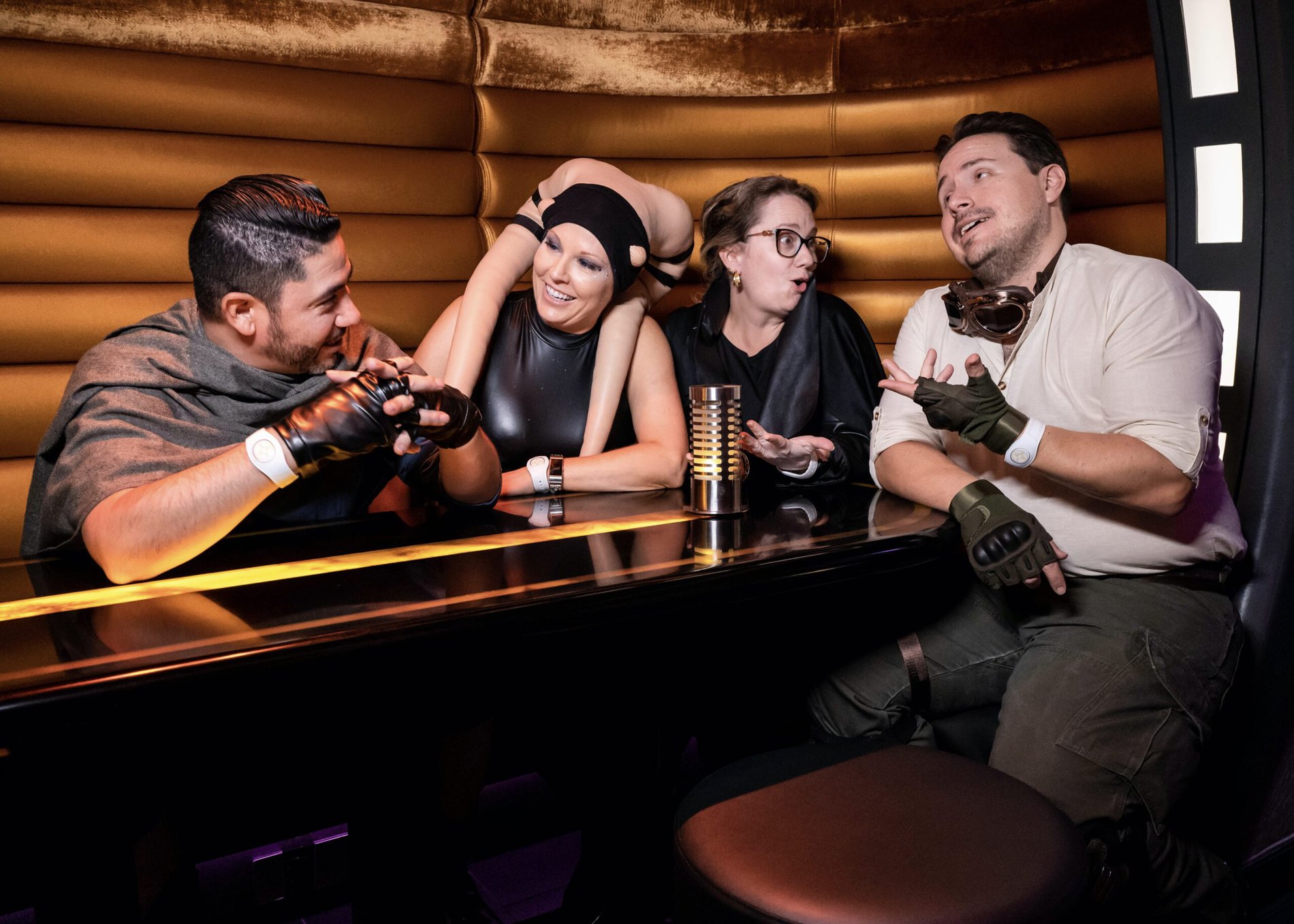 How much is the Star Wars: Galactic Starcruiser?
$7,091

This is a once-in-a-lifetime experience. Your cruise to outer space includes parking, a one-day park ticket, food, a two-night stay aboard the Halcyon, meeting all your favorite Star Wars characters, dinner shows, and the chance to play your childhood fantasy. Alcohol, except for one drink in Batuu, is not included.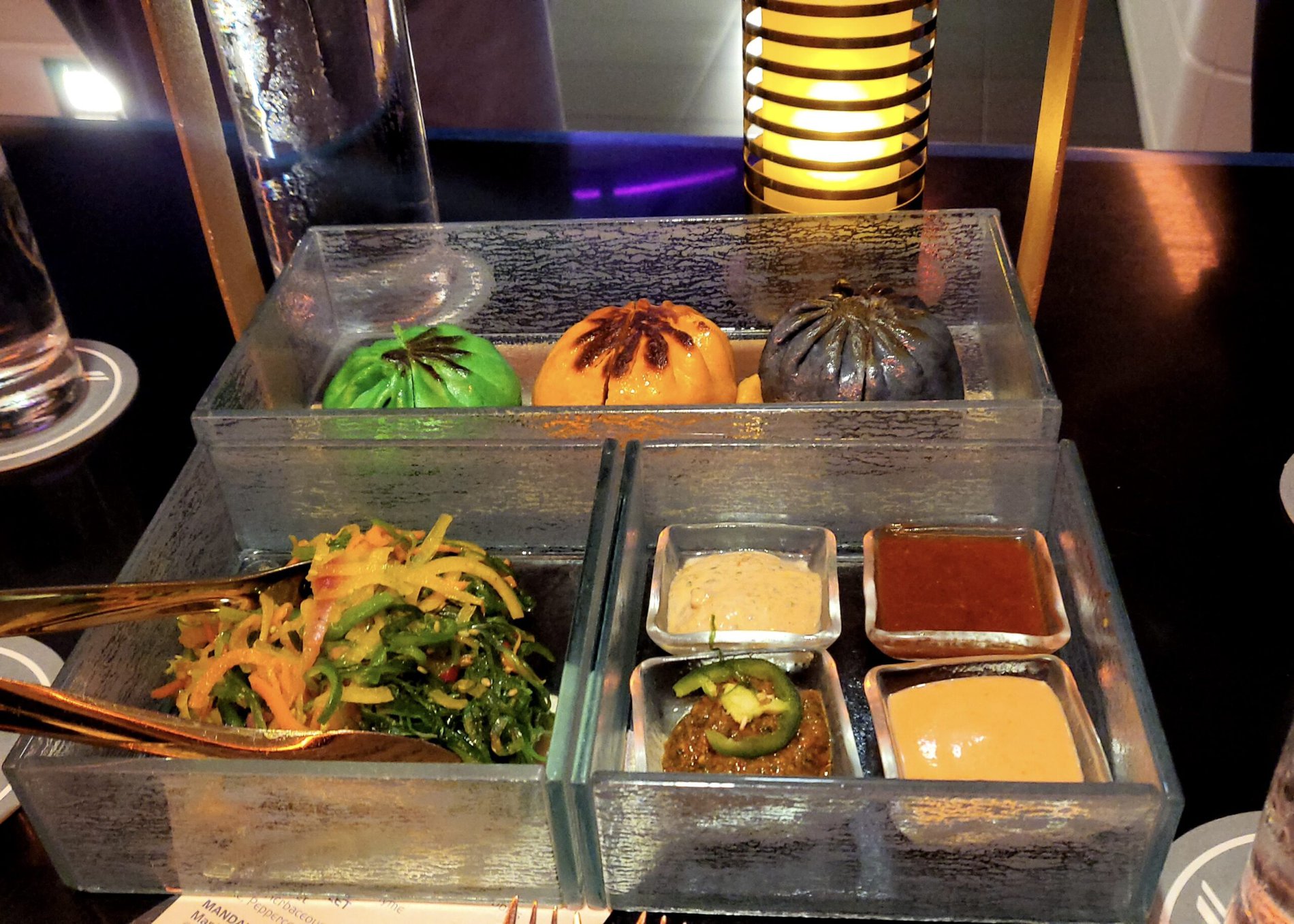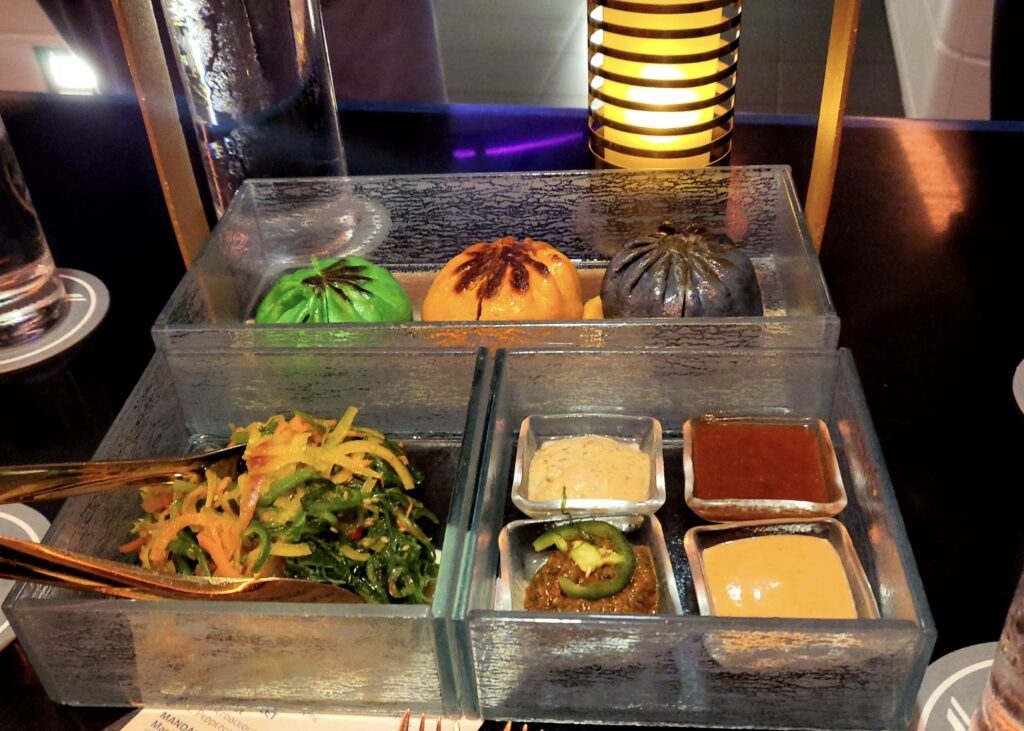 Is there a way to make the Starcruiser more affordable?
Go with friends.

It is a lot of money for one family to spend on a two-day trip, but I split the cost with four friends. The rooms are small, but we easily fit the four of us. There was a pulldown bed, bunk beds, and a queen bed.

With four friends, I only paid $1,772. Yes. You can pick your jaw off the floor again. Consider that a Disney World vacation at another deluxe resort can cost even more.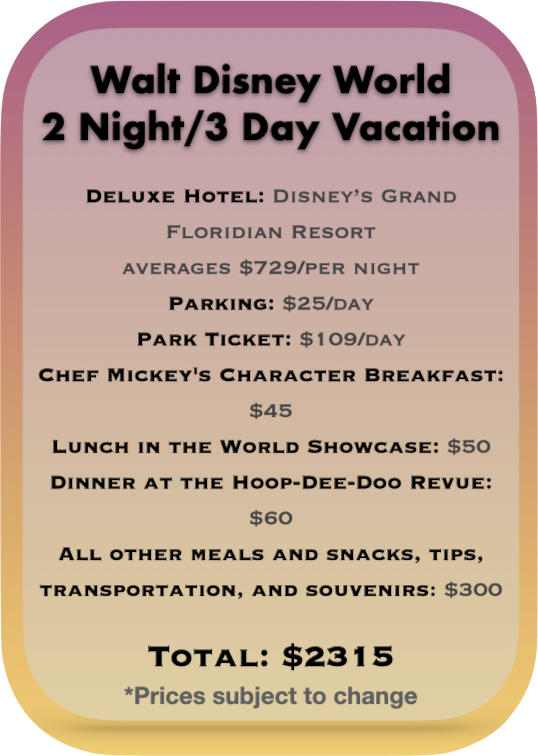 Tip: Book during the week when prices are lower.
I love Disney and Star Wars but want to avoid being stuck in space with screaming children for two days.
I agree. Most of the children on the Star Cruiser were past the crying, nap-needing phase.

Disney recommends that children be old enough to use a cell phone since all the missions, cruise activities, and private transmissions are on your data pad (aka your phone).

Several events, such as lightsaber training, are only available to guests seven or over.
Tip: They will provide phones if your children do not have their own, but they only have a limited number, so call ahead.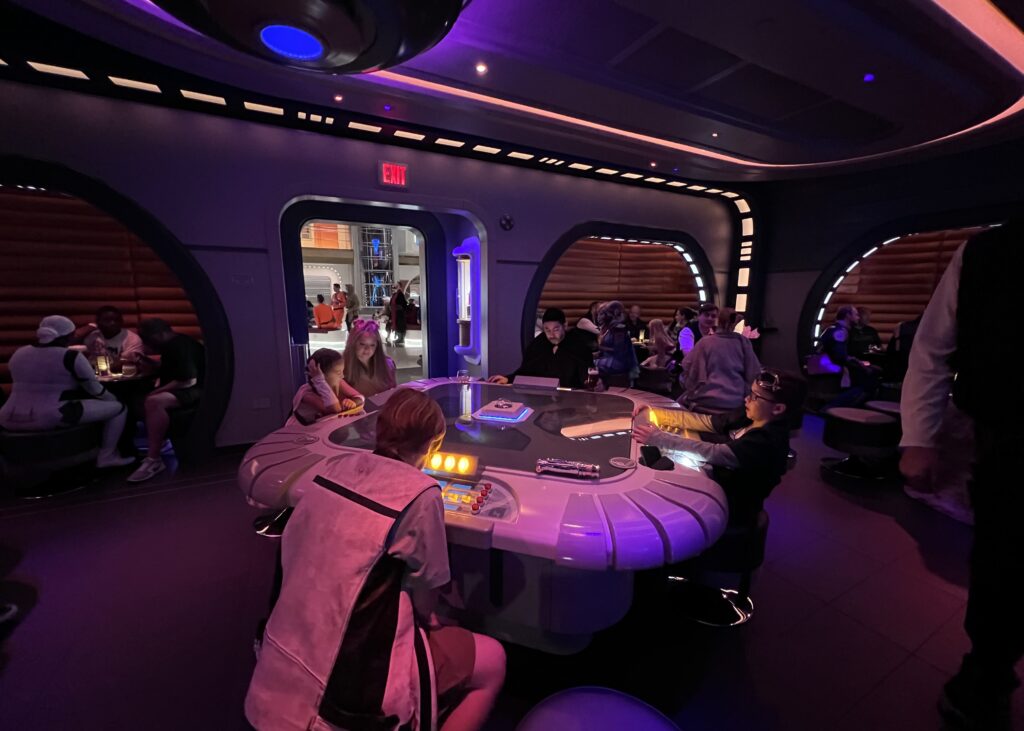 How immersive is this Star Wars experience?
100%. You are on a cruise in the outer rim and will meet people from all over the galaxy. The windows in your room look out into space. Everyone from your waiter to your room attendant is a part of the experience and will never break character. Our waiter told us about his wife and kids on his home planet and how he ended up working on the Halcyon.
What about your visit to Disney's Galaxy's Edge? Will it break the illusion?
On the day of your "excursion," you will board a transport vehicle and get transported down to the planet of Battu. When they open the door of the transport vehicle, you are already within the walls of Galaxy's Edge. There is a separate entrance where you never see the outside world.

Yes, there are tourists in Battu, but they were visiting just like us. We had pins that told cast members we were part of the Halcyon, so they played along.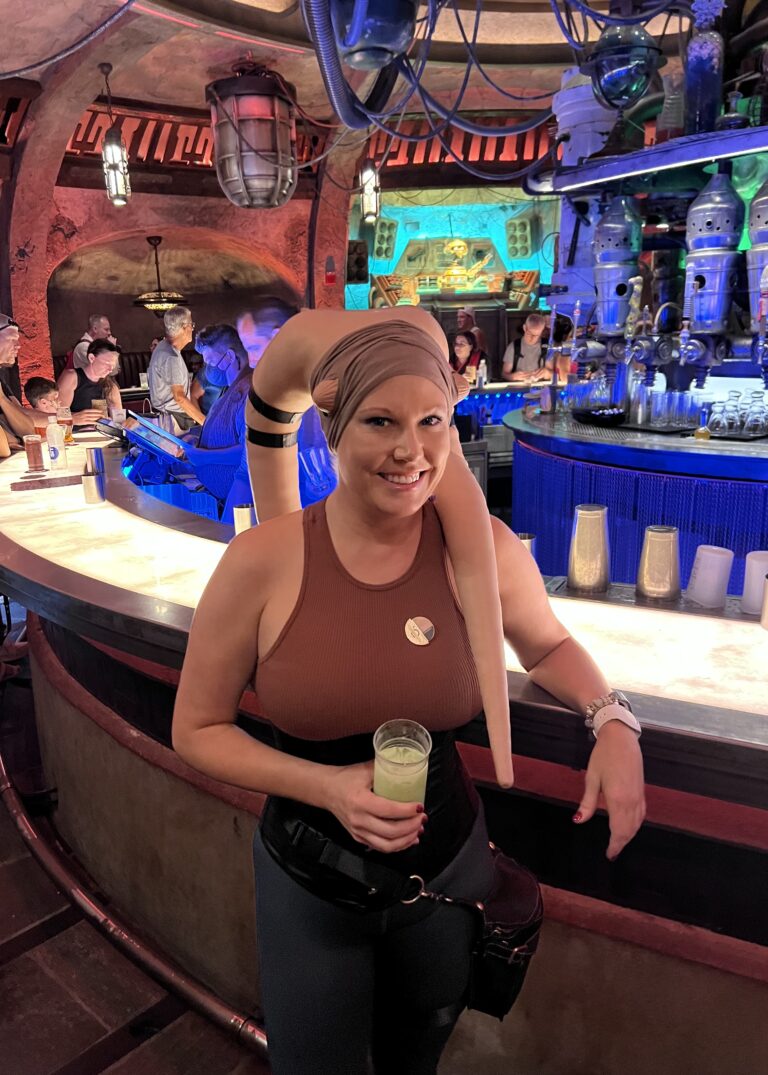 Do I need to be a Star Wars fan?
There is nothing throughout the experience that you need to know about the Star Wars Franchise. Anyone can cruise through outer space and participate in missions.

I was never a Star Wars geek, but I love movies that intertwine, like the Marvel Cinematic Universe. I loved the idea of being inside the Star Wars Universe, and I love dressing up in costumes.

That being said, there is something about meeting Chewbacca, traveling on the ship where Han and Leya had their honeymoon, and talking to a Twi'lek about growing up on Ryloth that only a Star Wars fan can appreciate.
Tip: Need a crash course into the Star Wars Galaxy. Check out this guide to locations and vocabulary referenced on the Starcruiser.
Was it worth it?
Yes.

But only if you participate. Dress up. Have a backstory. Go on the missions. It is not a hotel. It's an experience. It is only worth it if you can go in 100%.

I began a crash course in Star Wars. I watched every movie, cartoon, and tv show before I went on the ship. I was going to be prepared for the amount of money I was paying.

Ready to Book