I love travel accessories. I would preferably buy a new airplane pillow over a new pair of shoes. Throughout my travels, I have found items I hated and some that I can not live without. I own every item recommended on this list. And I promise these items will change how you travel.
A folding bag is a must-have travel accessory. We have all heard the motto: Leave room in your suitcase for souvenirs. Well, I have never been able to do it. No matter how big or small my bag is, I will fill every corner. A folding bag takes up little space to pack and can be used for all those shot glasses, magnets, and "I was here" t-shirts that you know you are going to buy. I bought the RuMe cFold Downing bag, and it has lasted many trips.
I also love to use it as a beach bag instead of getting sand in my pocketbook or carryon. You can fold it up at the end of your vacation and do not have to worry about sand getting everywhere.
#9 Anti Theft Pocketbook and Purse
I go on a lot of solo trips and very rarely feel unsafe when I travel. The one thing I do look out for is pickpocketers. Areas with a large number of tourists looking up at the surrounding and not paying attention attract thieves.
One time in Barcelona, a girl at my hostel had her phone taken right out of her hands while she was texting. I even had a friend get her phone stolen from her pocket on the beaches of Thailand.
I carry a travel anti-theft bag with me when I know I am going to be in a tourist area. I like to use the Travelon Women's Anti-Theft Tailored Convertible Crossbody Clutch Cross Body Bag for going out at night. It can be used as a wristlet or a crossbody bag. The larger, Travelon Anti-Theft Active Tour Bag is perfect for the daytime. It will fit your camera and all the other touristy things people carry. Both bags have lockable pockets, slash-proof straps, a slash-proof body, and RFID blocking pockets.
It might sound like overkill, and in most cases it is, but I highly suggest this travel accessory for big tourist traps like La Rambla street in Barcelona or the Colosseum in Rome.
#8 Packing Cubes
I love organization, and I love to squeeze as much as I can into my suitcase. Packing cubes are a must-have. I have small ones for makeup and large ones for my winter snowboarding gear. I don't have to dig through my suitcase looking for that one sock I can't find. I just pull out the packing cube with my socks and underwear in it.
There are two types of packing cubes I use: regular cubes and compression bags. Compression bags have an extra zipper that allows you to squish your clothes down to half the size.
My only complaint with the compression bags is that I have trouble zipping them up. It is entirely my fault as I try to put too many items in the bag, but I still do it. It might have played a role when I missed my Air Asia flight.
Both sets of cubes I recommend have not ripped despite all the overpacking I do.
Thankfully a friend introduced me to PodSox. They are compression sox that are fun to wear. There are tons of fun prints. My favorite is unicorns.
I was flying home from Peru after hiking to Macchu Pichu. I slept most of the nine-hour flight. When I woke up, I looked down and saw elephant feet. I was only 30 years old. The only people I knew that wore compression stockings were people having surgery and old crotchety nurses.
More importantly than being travel accessories, they are great for your health. Long flights increase your chance of getting a blood clot. Compression socks help prevent blood clots and those ugly varicose veins. I never fly without them.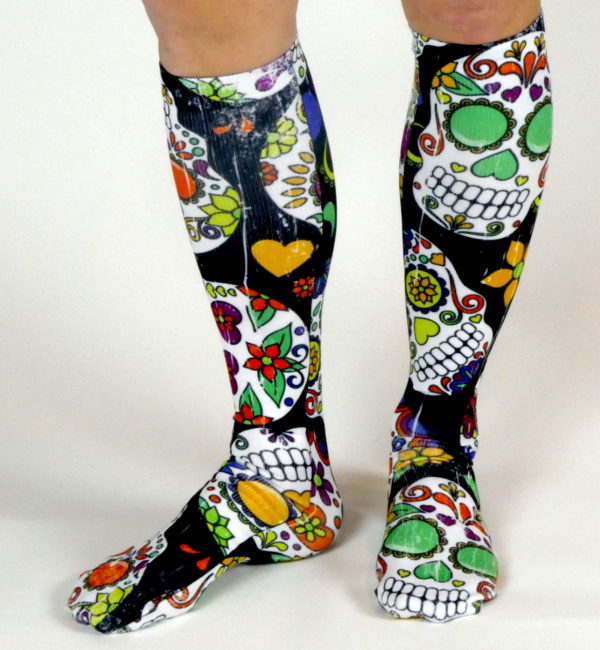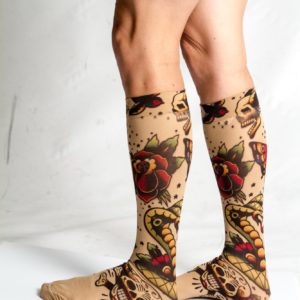 Everyone has a toiletry bag in one form or another for traveling. I've used every size and shape imaginable, including a gallon zip-lock bag, more than once.
I bought this bag in 2017, and I have been on over 30 trips with it. It ripped for the first time last month; however, I consider that excellent for a reasonably priced toiletry bag. I can stuff full-size bottles and 20 tubes of lip gloss (I'll lose 19 of them throughout my trip) into the bag. It isn't fancy, but more importantly, it works and will last.
Now that it ripped, I did look at other bags. Two things I wish it had were an area for the wet stuff. It would come in handy when you get right out of the shower and have to leave for the airport, but your loofah is wet. Also, It would be nice if it could sit on a counter. I will update you if I find one.
#5 Travel Blanket
I need a travel blanket for the airplane because I get freezing, plus I love to feel all cozy. I have had many over the years. My main complaint is how bulky they are. Sometimes you need a whole other bag for your blanket. And if they are not bulky, they are barely big enough to cover your legs. I was looking for something very compact and big enough to tuck under my chin and my toes. I found it.
Not only is the cocoon Coolmax Travel Blanket compact, but I can also get it back into the bag without a problem. How often can you get your sleeping back into the bag it came into?
Never.
I must stress that this is a very thin blanket. I usually fold it in half. It is still big enough to cover your body. I debated buying a thicker one, but I really like how big and compact it is.
#4 Lumbar support pillow
I have a pretty good back (knock on wood), but there is something about airplane seats that make my lower back hurt. It doesn't matter if it's Spirit or British Airways. I always ended up using my neck pillow as a back pillow.
I found this blowup lumbar support pillow, and it works perfectly. It is compact and easy to inflate and deflate. It doesn't look like much; however, I guarantee it will make your flight more enjoyable. Plus, it can be used as a pillow if needed.
#3 Hydro Flask
My name is Susan, and I am addicted to ice. I can not drink fluids that are not on the ice. Well, Except beer. I do drink my wine with ice, though.
I love my Hydro Flask. I sleep with my Hydro Flask. My boyfriend is jealous of my Hydro Flask.
My Hydro Flask will sit on the front seat of my car all day in the Las Vegas sun and still have ice in it. It's magic. Ice is hard to find outside of the US. People look at you like you are crazy if you ask for it. Therefore, if I do find some, I want it to last.
Hydro Flask makes a large selection of sizes, and I own most of them. I like the Hydro Flask standard mouth water bottle for travel because it fits in most water bottle holders. They even have a pint glass that will keep your beer at the perfect temperature.
#2 The Best Travel Pillow Ever
I am that person that likes to sleep with their head on the tray table. I am sure it is not the cleanest, but when I am tired, I don't care.
I have tried every type of travel pillow, and this is the only one that works for me. I was hesitant at first because it is pretty silly looking. Now I don't care because I can sleep for long periods. My back doesn't hurt. If you are a side or stomach sleeper, you need to get this. You might look silly, but who cares when you are snoring away on a 7-hour flight.
My only complaint is the area where you put your face is a little rough. I bring a pillowcase with me to wrap around it.
The number one travel accessory I can not live without. I am horrible with my liquids. I need different hair products, lip glosses, bug spray, sunblock, and I never leave home without Poop-Pourri. If you have never used Poop-Pourri, you need to try it. It works. Your poop will not smell.
TSA requires all liquids to be in a clear 1-quart size bag. That is insane. Especially when I am only taking a carry on, a 1-quart zip-lock bag will barely fit a shampoo, a conditioner, and some makeup. This bag can fit at least 50% more. It is also well made, and I have been able to overstuff it without the zipper breaking.
I didn't believe TSA would actually count it as a 1-quart bag, but I have not had any questions. I was traveling in Europe, and security made everyone empty their liquids into 1-quart zip lock bags that they supplied. My poor boyfriend had to throw out several items. Finally, when it was my turn, they looked at my bag and let me go through. I couldn't believe it.
Nor could my boyfriend, who now always uses this bag when traveling. Of course, I don't want to make empty promises. I can't guarantee this will work every time; however, I can just say I have been using this travel accessory since 2017 and have never had an issue.