Why are you here? I was asked this question multiple times on my travels through Romania.

Why not?
It's true that Romania wasn't a country on my radar, but then I found a flight from Greece to Bucharest for $35. Most tourists only use Bucharest as a starting point to explore the area of Transylvania to the north. I think Bucharest is worth exploring.
Take a free walking tour
I found this tour (and most of my free tours) on GuruWalk. Although my tour was rained out, and we sat in a coffee shop for 2 hours, it was still worth it. Bucharest still reflects its communist history. Although it isn't the most aesthetically appealing, it was something I had never seen before. The history of Romania was fascinating, and it was interesting that the public opinion over communism changed depending on who we talked to.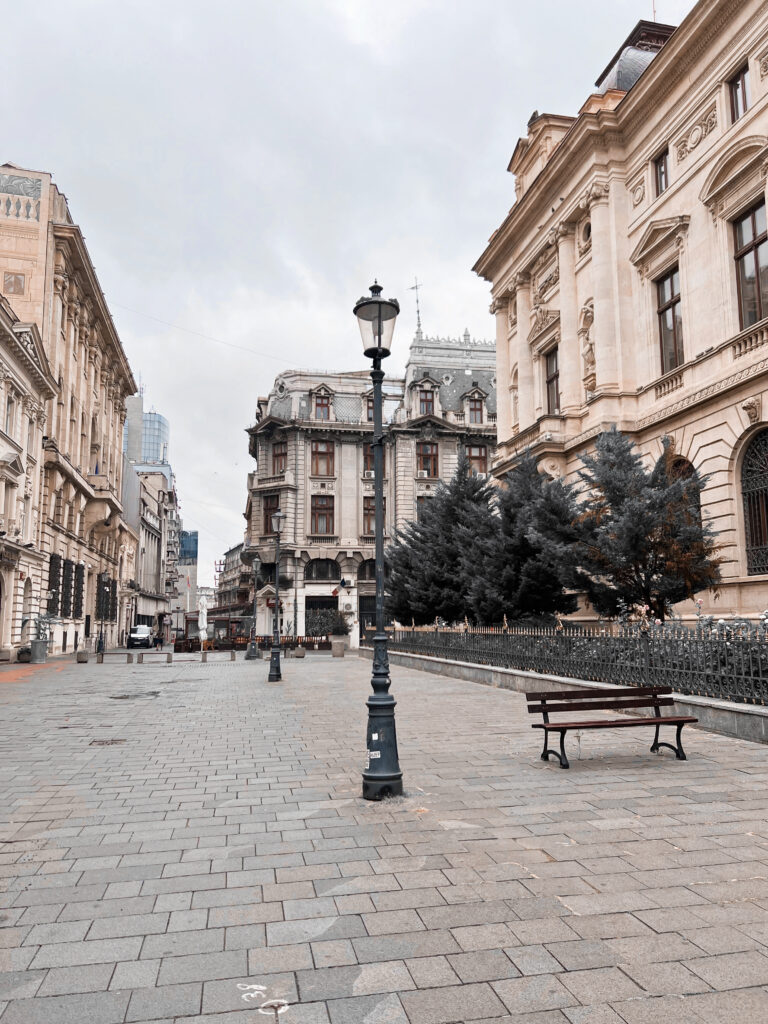 Walk or Use Ride Shares (And Food Delivery)
I felt safe walking around at night in Bucharest. I was staying about 15 min outside of old town and I walked home most nights, but Ubers are plentiful and cheap. It was $4, including a tip for a ride across town. If you are hungry and lazy, they have multiple food delivery services such as Bolt and Glovo, although Glovo does not work with a US phone number.
Save Your Money
Romania is one of the cheapest countries in Europe. It is part of the European Union but has not met the criteria to adopt the Euro. Instead, they still use Romanian Leu. I bought enough groceries for three breakfasts and snacks for $12. This included a large bag of cashews and nice mozzarella cheese—two costly items in the US.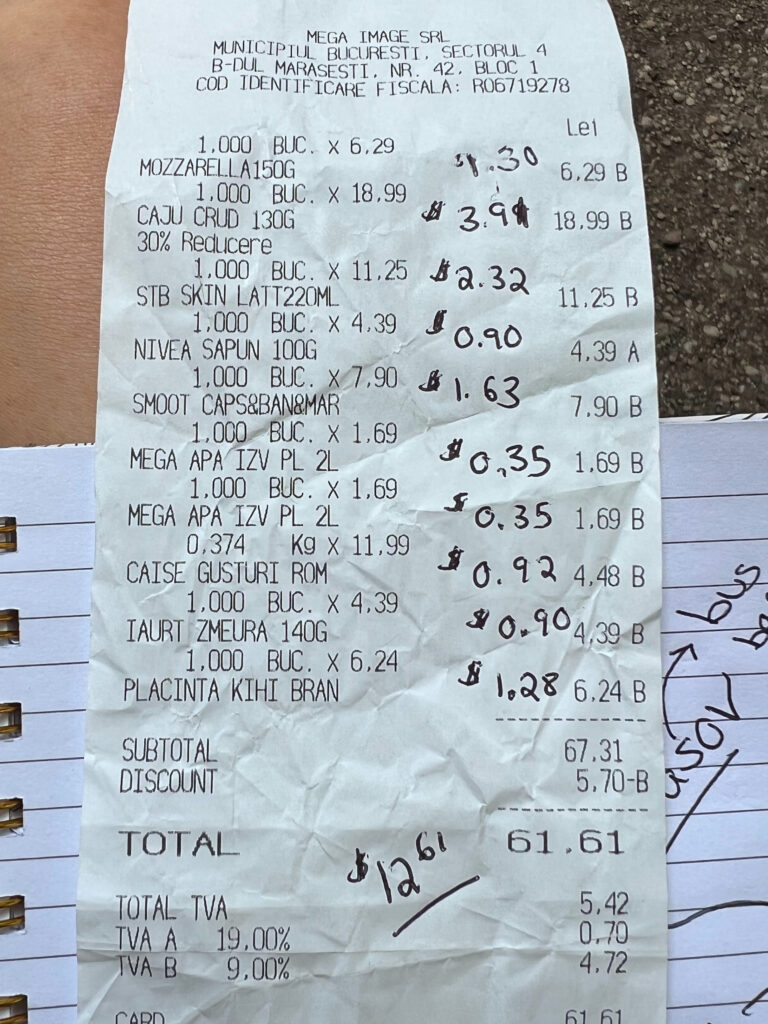 Get a Tattoo
On my cruise to Greece last year, I met Christi. He was running the casino on our cruise ship. The only bar that had seating was in the casino. I have a goal of collecting tattoos throughout my travels. He wrote down a perfect quote in Romanian for me to get tattooed if I ever ended up in his country. I put it in my notes and forgot about it, thinking it would never happen.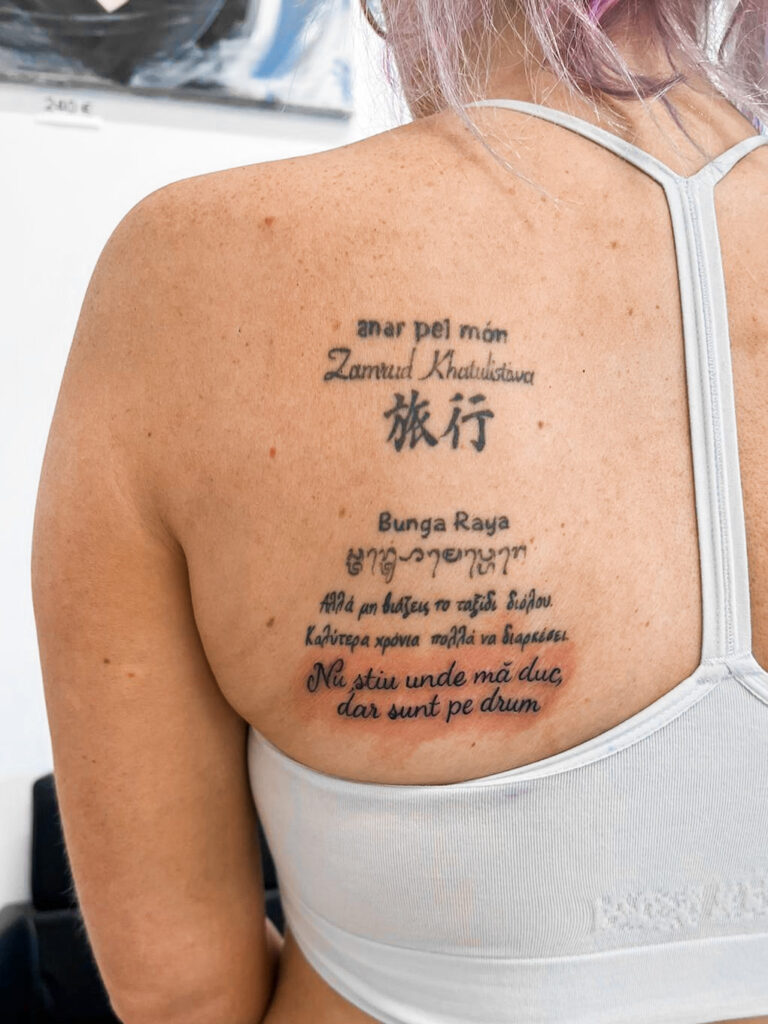 Eat at Gyros Thessalonikis
Best Gyro I have ever had. Located in Old Town.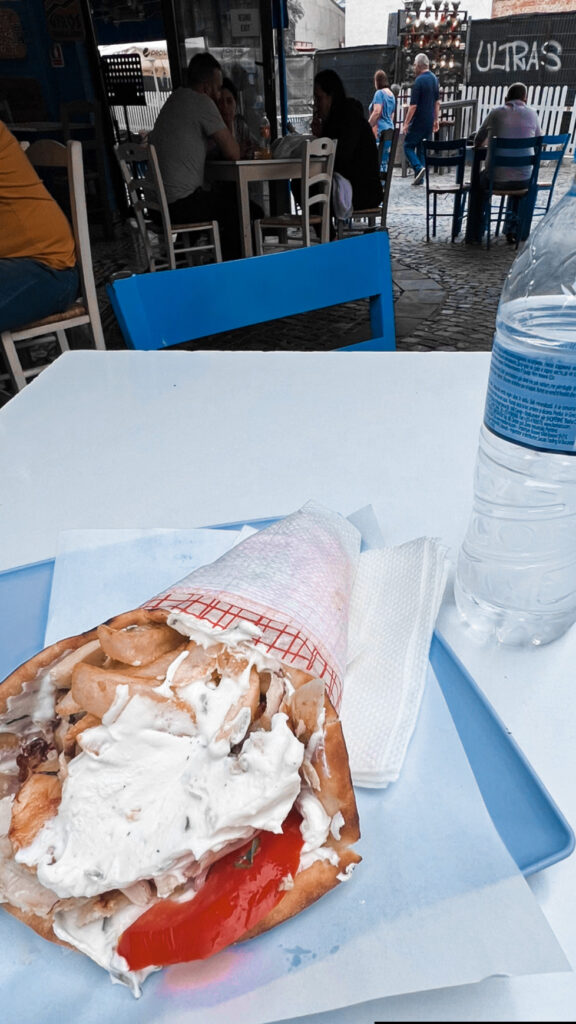 See Cărturești Carusel
Also known as the "Carousel of Light," This is one of the most beautiful bookstores I have ever seen. It is a six-story, beautifully decorated bookstore with white columns and staircases. It is located in the old town and is worth a trip.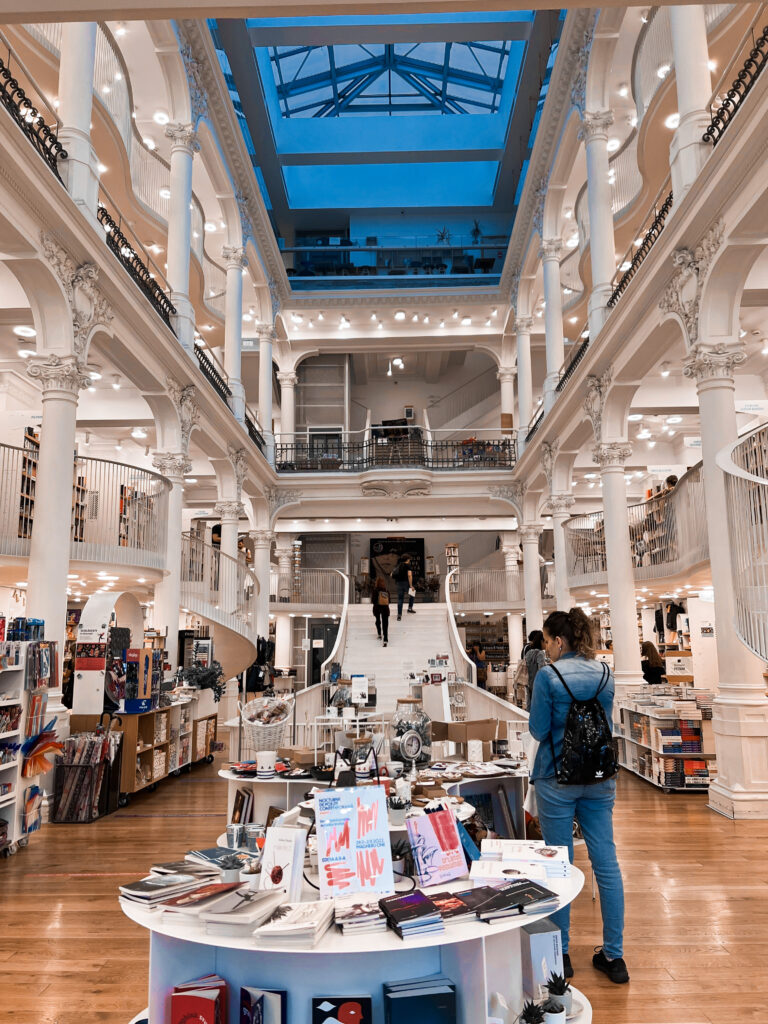 Nurse a Hangover
Night 1, I had a great time with new friends. Morning one, I was a little "under the weather." My hostel (T5 Social) had a bar, and it was open mic night. No, I did not participate in the open mic part of the evening. Instead, I decided to do my part and support the bar.
Have a Craft Cocktail
Visit the club Expirat if you like good cocktails and music. These bartenders are so excited to make unique craft cocktails with so much detail. They kept asking how they compared to the United States and were thrilled to learn I felt theirs were better.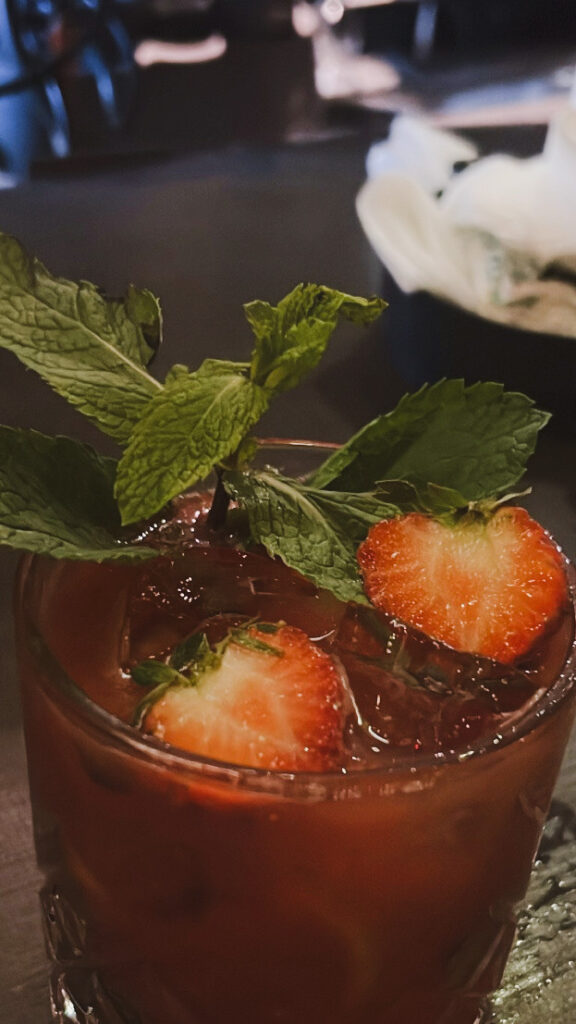 Visit Old Town
I met two guys on a food tour, and we decided to go out in the old town. The old town is a walking area with shopping during the day and restaurants and nightclubs after dark. We met at the Green Hours Jazz Club. It is tiny, but if you are into Jazz, it's worth checking out. Then we went and supported the local "dancers." I am trying to keep this family-friendly, but if you are interested in learning how "dance" clubs work in Romania, message me.
Meet New Friends
My food tour was a bust, but I met Rahottie (it's actually Rahat, but Rahat means bullshit in Romanian). He lives in Vegas and now works remotely. He had rented an Airbnb in Brasov for a month, and we were going to explore the area before I took off on my next adventure to the Merry Cemetery at the northern border of Romania. On the train to Brasov, I was able to pursue him into keeping a car for a week and join me on my mission. (Considering I was planning to end up in Cluj-Napoca and he had met a girl on Tinder from Cluj, it wasn't very hard.)
Take a Road trip Around Romania…